Halloween is one of our favourite festivities – it brings out our inner child, is the one time of the year where mess is actively encouraged and all rules about sugar intake and bedtimes go straight out the window.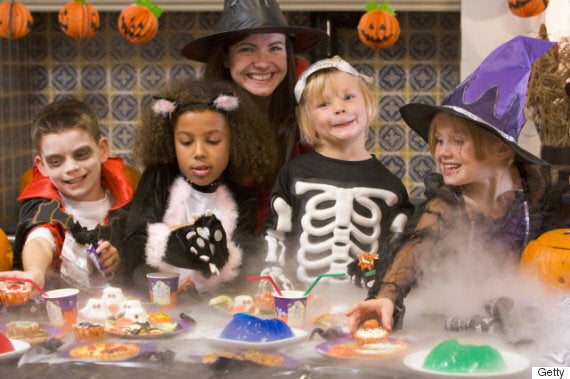 And that's just the adults!
With the spooky season just around the corner, and whatever your plans on October 31, you'll find everything you need at Sainsbury's.
We're talking food, recipes, party equipment and costumes – for every witch, wizard, vampire or ghoul about town (whatever their age and dress size!).
The magic of Halloween is that the time is spent with family and friends. Trick or treating with neighbours, movie nights all snuggled with family and mad dance offs with your kids dressed as zombies.
It's magic. And the best thing? Anything goes! The more mess and fun the better.
Need some inspiration for the perfect party this Halloween? Sainsbury's has quick and easy (ready in minutes, we promise) recipes for party food and snacks, and unbeatable costumes for your children – whatever their spooky style of choice.
And the icing on the scary cake? The new Spooky Speaker app, which gives your little monster (or witch, ghost or ghoul), the perfect voice to match their character.
The brilliant app lets kids choose voices for the different Halloween costumes available in store. You can make up to five recordings per character, ready to play back at any opportunity over Halloween.
Your kids will love speaking into your phone - only for the speech to be transformed into a voice to match their Halloween character before their very ears.
There are also pre-recorded sounds for younger children who are still learning to speak but don't want to miss out on the Halloween action.
Sound good? Download the app for free from the App Store or Google Play – and don't forget to choose a character costume from Sainsbury's to match.
Take a look in the round up below for inspiration...