If you're looking to ring in the new month with a fashion splurge but aren't entirely sure where to begin then don't sweat it.
We've got some tips and tricks to help you make a handful of nifty purchases this season - all thanks to Charlie Gardiner from men's fashion and lifestyle event Off The Rails.
Wallets at the ready!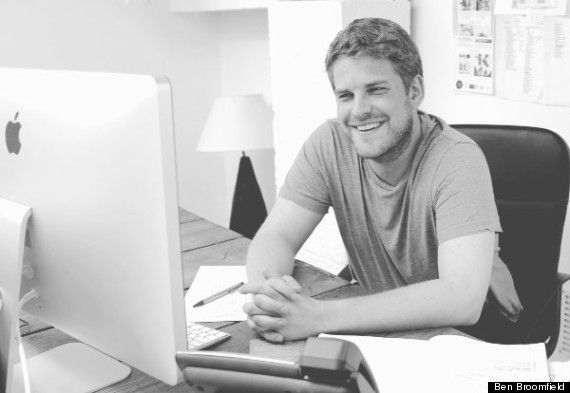 10 top tips for men shopping their winter wardrobe:
1) Topnotch outerwear
In the winter we spend most of our time in outerwear so its key to have a couple of options that are practical and comfortable yet stylish.
Steer clear of the old school sports brands that are bulky and brand label driven and make you look like you've stepped out of a mountaineering tour.
Instead there are a selection of newer brands that are more Scandinavian inspired – minimal, not over branded, non bulky and very practical which I'd recommend.
Try Parka London for a range of Parkas, Stutterheim for minimal rainwear and Hancock for great overcoats using innovative waterproof fabrics.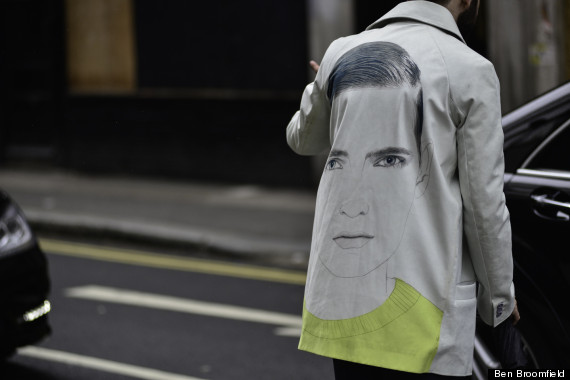 2) Fit of the jeans
If you're like me and spend a lot of time in denim it's important that it fits well. Opt for high quality as cheap high street jeans will lose their shape overnight.
Go for simple styles by avoiding large buckles, oversized pockets and anything too fussy or that looks bulky. Most importantly, find the perfect fit that suits your shape.
Try brands including Natural Selection, J Lindeberg, Duel Denim and Waven.
3) The perfect shirt
No matter what your shape ensure that you find the perfect fitting shirt, a wardrobe staple that's going to smarten up a pair of jeans instantly for that smart-casual look day to day or be the perfect finish to your suit.
You can go fully made to measure from tailors such as Mr Start, John Kruger, Richard Anderson through to more casual day shirt offerings from Julius Errol Flynn, Brutus and Dundas.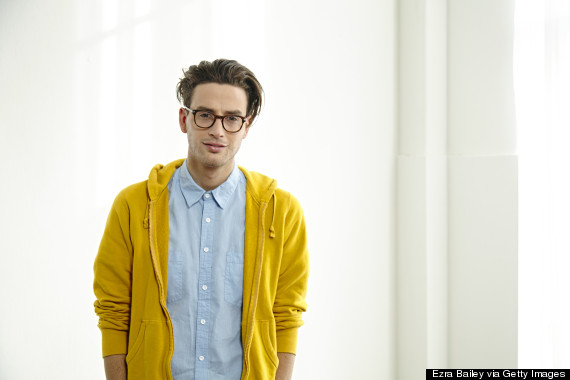 4) Don't be afraid to inject some color and pattern
Reflect your personality and add a bit of fun into your wardrobe to brighten up those duller days. You don't want to go down the Xmas jumper route but think simple patterns and a splash of color especially in knits to brighten up a winter look.
Lyle & Scott x Jonathan Saunders has just launched a runway collection of styles, Notch London focus on more delicate weaves, Peter Jensen for something quirky or Peter Werth for the more classic patterns.
5) The power suit & tailored coat
There's nothing sharper than the perfect fitting suit and tailored overcoat. It instantly transforms how you look and feel. If you can afford to then you must go made-to-measure or fully bespoke.
If you are on a budget then try and find a deal on an off-the-peg suit in the sale and get it fitted.
Try Mr Start, Kent & Curwen, Richard Anderson and Harry Stedman.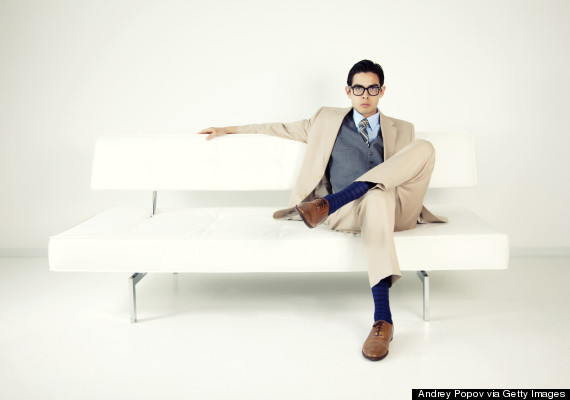 6) Brighten it up with accessories
If you're not feeling confident enough to delve into colour or print then you can always add a bit of fun with some great accessories - from a colorful pocket chief or bow tie to bright socks or a patterned scarf.
Try the pocket chief range from Pocketchief; ties, bow ties & tie clips from Marwood; fun socks from London Sock Co or Archer & Peynton; and scarves from Edition Scotland.
7) Shoes, shoes, shoes
There's nothing worse than ill-fitting ugly shoes. Its just not a good look.
Make sure you have at least three pairs of good shoes in your wardrobe rather than one pair that get worn to death.
You should have a pair for special occasions such as weddings, a smart pair of brogues or monk straps that can be worn day to night, and a more casual pair of soft suede shoes for everyday.
Try Oliver Sweeney shoes for fun classics, Hudson for casual day shoes, Bobbies for colourful loafers or easy winter classics, ohw? for sports-luxe inspired footwear and Barker for classic Brogues.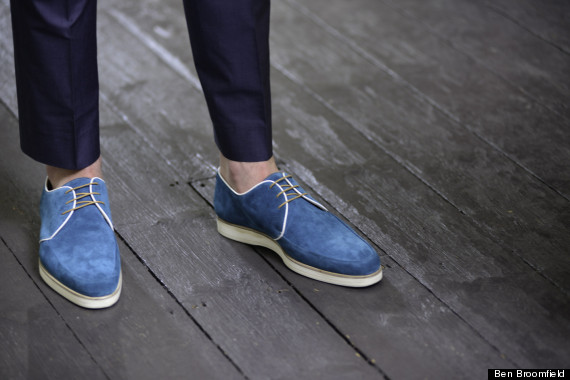 8) Sunglasses and specs
The devil's in the detail. Don't destroy your winter look with old dodgy glasses or cheap sunnies that you've picked up from a market in Thailand. There are so many good sunglasses and optical brands in the market now with great frame selections and bespoke services if you needs lenses.
For fully bespoke glasses for under £120 try Cubbitts, for the cooler more fashion savvy try Linda Farrow - think every actor and musician you know, this is their brand of choice - or try Finlay & Co. for something a little more 'English gentleman'. They focus on wooden effect frames - very quirky.
9) Bags of style
If you need to carry a briefcase or bag to work on a daily basis then you must ensure that you've got something either minimal with clean lines or super slick.
For a classic British leather satchel, hold all, backpack or day bag try Jas MB; for a selection of tweed or slick minimal leather try Cherchbi and for something more modern try Cote & Ciel.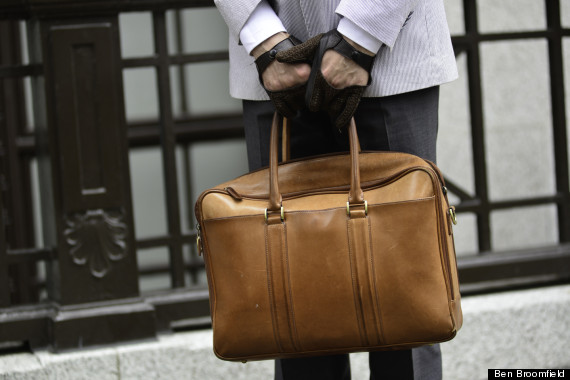 10) Grooming is key
You'll never carry off looking smart this winter if you're still rocking that dodgy out of date haircut or straggly beard.
At Off The Rails we've partnered with Murdock London Barbers & Grooming salon to offer a quick and easy tidy up for your hair (and beard) on the go. It doesn't have to be a full on trip to the hairdressers - these guys are old school barbers that are the masters of a nifty masculine tidy up.
Shop all of the above brands at Off The Rails - open from today until Sunday - at The Old Truman Brewery, Brick Lane, London E1 6QR.