Todd Grimshaw learns that he will be scarred for life in 'Coronation Street', when doctors show him his the effects of his burn injuries for the first time.
Eileen, Jason and Sean are visiting Todd when doctors break the news, and Todd immediately asks for a mirror so that he can see the scars.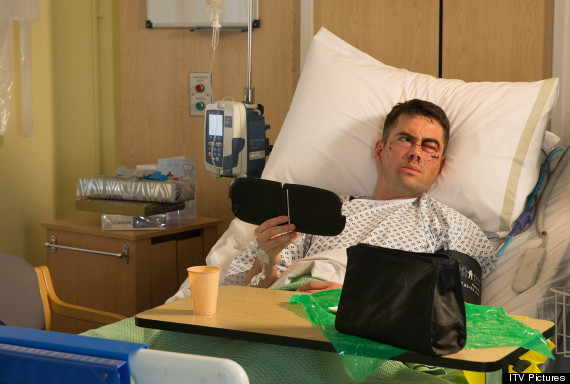 Todd Grimshaw
However, when Todd sees himself, he's left distraught and screams at his family, telling them to leave. Todd's injuries follow a brutal attack from a street gang.
Elsewhere in Weatherfield, there's been plenty of other drama recently, and as expected, Rob and Tracey's wedding didn't exactly go to plan.
Earlier this week, it was announced that the street's residents will be left stunned by a shock minibus crash, which will leave 12 characters in grave danger.
Watch 'Coronation Street' on Monday 10 November to see the events unfold.
Photo gallery

Coronation Street - Where Are They Now?

See Gallery
LIKE US ON FACEBOOK | FOLLOW US ON TWITTER