Clive Owen reveals his new character in Sky Atlantic's 'The Knick' - a pioneering surgeon who operates while under the influence of liquid cocaine - is based on real life events.
READ ALSO:
Clive Owen On Avoiding The British Agent Cliche in 'Shadow Dancer'
Some of the unforgiving scenes of surgery in the gripping new drama, directed by Steven Soderbergh, follow his character Thackery into the operating theatre immediately after he's just injected himself with cocaine.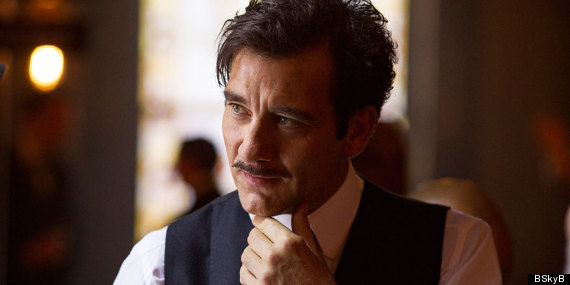 Clive Owen plays John Thackery - a pioneering but troubled surgeon - in Sky Atlantic's 'The Knick'
"That's based on actual history," Owen tells Square Mile magazine. "We didn't invent anything about that. It was fairly common practice; doctors were guinea pigs when it came to cocaine. Eventually, as was the case with morphine, it became evident that the drugs were also highly addictive."
The actor reveals it wasn't by any means an unusual practice at the time, as the drug was still legal and doctors could access it with ease, despite its use being fraught with danger.
"They used it as a kind of miracle drug which gave you energy and enabled you to work long hours without sleep," explains Owen, whose research for the role saw him analyse archive photos and footage of surgical procedures from the time.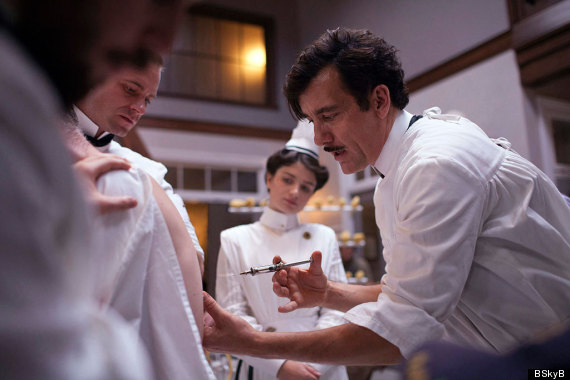 Steven Soderbergh's direction does not hold back from depicting surgery - Victorian-style
Surgery then was a kind of blood theatre with medical students peering over doctors and patients from high above, while pioneering cutters like Thackery used a crude assortment of instruments and invasive techniques to save lives.
"Back then, surgeons needed to use these big clamps and there was a lot of metal involved in each procedure. It was incredible to watch things like intestines being pulled out."
Clive Owen, whose career has seen him find equal success on the big screen, relishes the contradictions of his character in 'The Knick'.
"It's one of the most gripping dramas I've ever done," he admits. "You like to raise the stakes for yourself so it's been great to play such a wild and complex character who's trying to advance medical science while dealing with his own demons."
The full interview with Clive Owen can be read in the November issue of Square Mile. To learn more and subscribe go to www.squaremile.com/magazine. The Knick continues on Sky Atlantic on Tuesday, 10.15pm. Watch the trailer below...
LIKE US ON FACEBOOK | FOLLOW US ON TWITTER