'EastEnders' fans will see Dot Cotton confront her son Nick in tonight's show (Monday 3 November), after discovering that he definitely isn't dead.
Nasty Nick has been lurking around for the past couple of weeks and in the Halloween episode, Dot's suspicions were confirmed.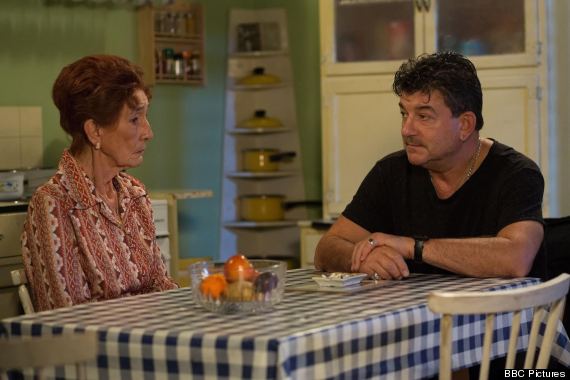 Dot comes face-to-face with Nick
The revelation came just days after Dot held a memorial service for her son, and scattered what she thought were his ashes in Albert Square.
Now, it's time for Nick to explain why he decided to fake his own death, and there are even more shocks in store for poor Dot.
The Cottons have had a tough time in recent weeks, though things have been going well for Charlie and Ronnie Mitchell, who are expecting a baby together.
There have been plenty of surprises in recent episode of the soap, and later this month, the focus will be on the Carter family again as Aunt Babe makes a shocking discovery about Stan.
Meanwhile, the Lucy Beale murder case is still ongoing and the identity of the killer is set to be revealed in a special live episode in February 2015.
Photo gallery

EastEnders: Where Are They Now?

See Gallery
LIKE US ON FACEBOOK | FOLLOW US ON TWITTER