Everyone knows the name Commissioner Gordon. He is one of the crime world's greatest foes, a man whose reputation is synonymous with law and order. But what is known of Gordon's story and his rise from rookie detective to Police Commissioner? What did it take to navigate the multiple layers of corruption that secretly ruled Gotham City, the spawning ground of the world's most iconic villains? And what circumstances created them – the larger-than-life personas who would become Catwoman, The Penguin, The Riddler, Two-Face and The Joker?
'Gotham' is an exciting origin story of the great DC Comics Super-Villains and vigilantes, revealing an entirely new chapter that has never been told before - the story of James Gordon's turbulent rise through the Gotham City police department as he steers through a dangerously corrupt city teetering on the edge of evil, and chronicles the birth of one of the most popular super heroes of our time. The unlikely friendship Gordon forms with a 12-year-old orphan called Bruce Wayne is a relationship that will last them all of their lives, playing a crucial role in helping the young boy eventually become the crusader he's destined to be.
We catch up with Jada Pinkett Smith – who plays a villainous new character named Fish Mooney – to find out more…
Fish Mooney was created specifically for the television series, Gotham. How does it feel to portray an original, new character in the DC Universe?
It's been amazing to be a part of a project like this, with all of its legacy, and to have the opportunity to create an original character. When do you ever get to do something like this? It's been a very unique challenge, and it's been a lot of fun.
What do you like the most about your character?
I love that Fish Mooney is a female character that can hold her own in male-dominated Gotham City. These men are no joke, but Fish can handle it. She's got some big balls to be this woman. Some of the moves that Fish Mooney is making, I look at the page and I say, "Really? Okay. Let's just see how this is going to turn out." She's a ballsy one.
What did you hope to achieve with your portrayal of Fish Mooney?
For me, I wanted to create a character that was believable. I wanted Fish to be able to live in a place like Gotham City alongside these gangster men and hold her own. I wanted people to believe her when she says she's going after Gotham. I wanted people to sit back and think, 'You know what? She just might do it!'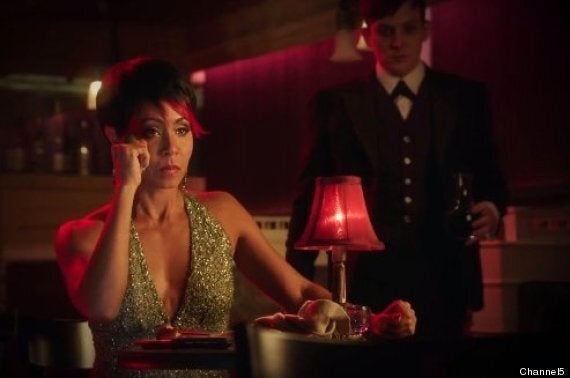 Jada wanted to create a character who was "believable"
Who inspired your portrayal of the character?
I did a mash-up of [iconic female drug lord] Griselda Blanco and Norma Desmond from 'Sunset Boulevard'. Fish had a traumatic childhood similar to Griselda's, which created all her triggers and her violence. Norma Desmond is like her mask. Fish would watch old movies; she'd look at Joan Crawford and she'd think, 'Oh, that's what it looks like to be classy and fabulous.' She created this mask to put on top of the Griselda within her.
Fish is an incredibly tough character, but is she capable of love in the show?
The thing about Fish is that she tries to love. She really does, but it totally interferes with her main priority, which is to take over Gotham City. She doesn't really have the capability to love in that way. She's too damaged.
Which characters in the show do you enjoy playing against the most?
Right now, my favourite Fish relationship is with The Penguin. The pilot episode of 'Gotham' is off the chain. When Fish finds out what's really going on with The Penguin, it's going to be on and crackin'! The Penguin is under her skin. She cannot get The Penguin off her back, so it's all about Fish and The Penguin right now.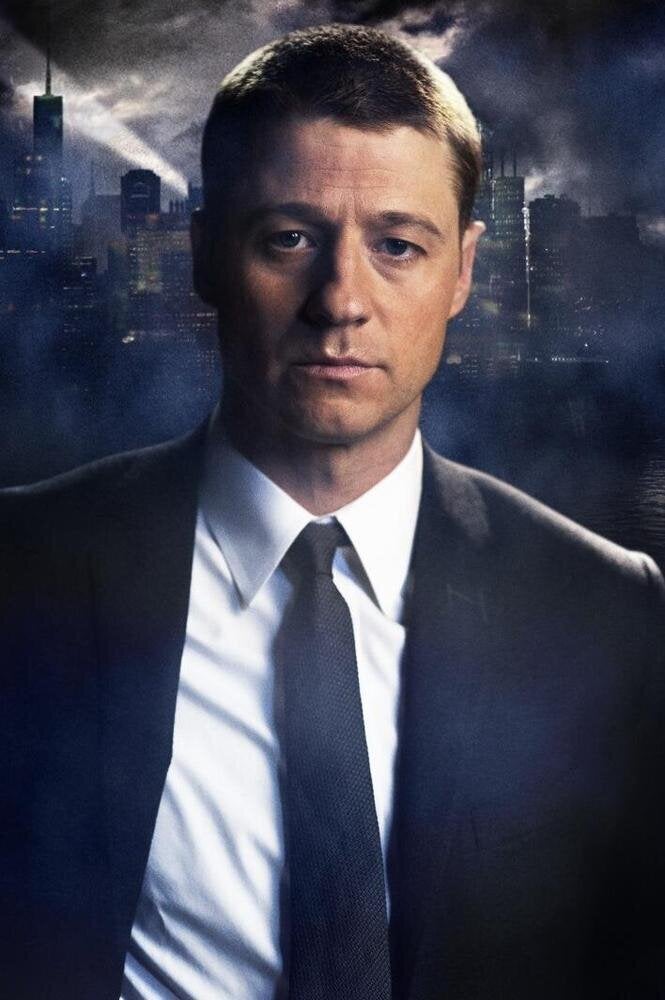 Gotham Character Portraits
There are lots of preconceptions about many of the characters in 'Gotham', except for this new villain. Is it freeing to play a role where there are no preconceptions?
It's very freeing and liberating, and it's been a very unique experience to be able to create an original character that is part of the Batman franchise. Who gets to do that? It's great to not have the pressures that other actors face, such as Robin [Lord Taylor] does with The Penguin.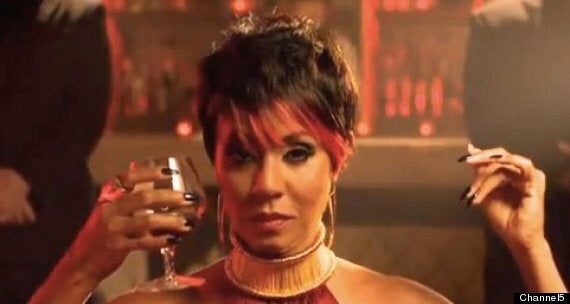 Jada is revelling in the villainy of her 'Gotham' character - Fishy Mooney
What do you think of Robin Lord Taylor's portrayal of the iconic villain?
If you've not seen the pilot, Robin murders it as The Penguin. To me, he's one of my favourite Penguins. We've seen a couple of different renditions of The Penguin in the past, but Robin is off the chain. He's so good.
How much fun do you have playing a truly villainous character?
I'm having a blast because it gives you the chance to explore those shadowy parts within your own personality. We're in Gotham City, so I don't have to be politically correct with Fish Mooney and that's a lot of fun. I can just go for it.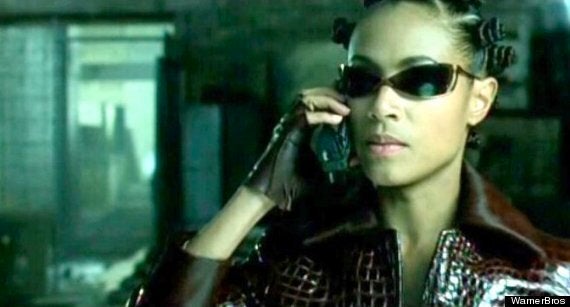 Jada Pinkett Smith says nothing will ever be as difficult as her role in 'The Matrix'
Fish Mooney faces a lot of action in the show. Did you undertake any physical training for the role?
For me, there will never be anything more difficult than 'The Matrix', so I'm just getting back into the swing of it with 'Gotham'. I did so much training for that movie that it's just like getting back on a bike now. Your mind just clicks into it because it's already there in your cells. It's just about getting back on set and getting back into the rhythm of being safe again. It's really fun to get back into the flow and rhythm of things. It's a blast.
What excites you the most about 'Gotham'?
I've always been really intrigued by Gotham City. I never understood how come we didn't learn more about the city and what it was about. That's what appealed to me about this particular project; Gotham is its own character that's been dangling in front of us, but nobody's really dived into it. I always thought that there was more to the relationship between Batman and Gotham than we'd been told before – but now we get to see it. All of the most iconic villains that we know of have come from this one place: Gotham. And Batman, of course!
'Gotham' continues tonight at 9pm, Channel 5. Watch the series trailer below...