Snooker star Jimmy White has revealed that he has previously struggled with crack cocaine addiction, admitting that at one point he was spending £10,000 a week on the drug.
In an extract from his autobiography - which is being serialised in The Sun - Jimmy makes his shocking admission, stating that he once went a three-month long drug binge after losing his first World Championship Final in 1984.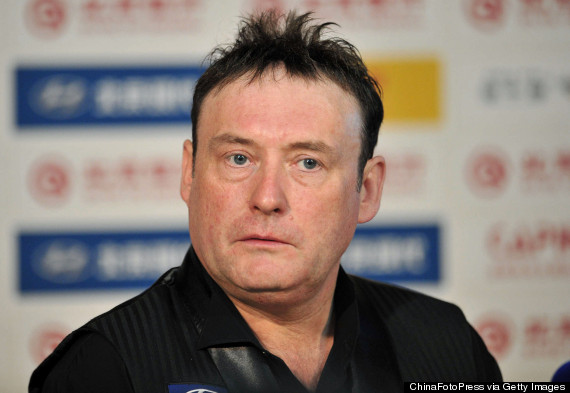 Jimmy White
"I can't really explain how I made the jump from snorting to smoking crack cocaine," he admits. "Jimmy White... Snooker Hero, People's Champion... Crack Addict. Sounds far fetched doesn't it.
"But for about three crazy months, it was true."
Jimmy also details one occasion, where he was with fellow snooker star Kirk Stevens, who he describes as "a big cocaine taker on the snooker circuit", in a County Kildare hotel.
"Two of the best snooker players in the world, holed away in an Irish hotel room, smashing up chairs and ripping up a duvet so we could make an indoor fire and smoke some crack," he writes.
"We would've paid all the money in the world for a bunsen burner about that time.
"Lying there glassy-eyed — spoons, tinfoil and rocks lying everywhere — we didn't give a s*** about anything else.
"Practise went out of the window and our families didn't know where we were.
"We were doing the best to kill ourselves."
After three months of smoking crack cocaine, and spending an estimated £32,00, Jimmy eventually kicked the habit, battling through his withdrawal symptoms and going cold turkey, though he did still snort cocaine.
Jimmy White had a hugely successful snooker career, however, he is famed for reaching the World Championship Final on six occasions, and losing every time.
He is also a former World Doubles Champion, having scooped the title with Alex Higgins in 1984.
The Most Successful People To Have Used Drugs
LIKE US ON FACEBOOK | FOLLOW US ON TWITTER