Virgin Galactic has angrily denied it ignored specific safety warnings prior to its fatal test flight on Friday.
SpaceShipTwo co-pilot Michael Alsbury died when the aircraft crashed in the Mojave desert in California on Friday.
It had been claimed concerns were raised about the safety of their project which aims to send tourists to space.
Pilot Peter Siebold was injured and taken to hospital where his employers Scaled Composites said he has been alert and speaking with family members and medical staff.
Meanwhile investigators have said that a crucial 'feathering' system was deployed too early - and may have led to the crash.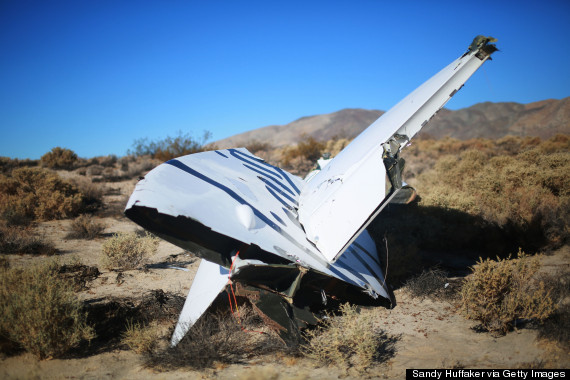 In a statement Sir Richard's team refuted any allegations they had ignored safety warnings.
"At Virgin Galactic, we are dedicated to opening the space frontier, while keeping safety as our 'North Star'. This has guided every decision we have made over the past decade, and any suggestion to the contrary is categorically untrue," the company said.
Geoff Daly, an engineer, has filed complaints with several American government agencies over the use of nitrous oxide to power the spaceship's engine.
He said: "Now we've got another person killed, another person seriously injured. So we've got a lot that has hurt the industry."
Daly was co-author of a critical report on an incident in 2007 when an explosion during testing for the development of a rocket motor killed three workers.
"Something is wrong here," said Daly. "We offered to talk, give our experience. It was either ignored or totally dismissed."
Carolynne Campbell-Knight, a co-partner of Knights Arrow, an engineering project, said she had expressed concerns over safety some years ago.
ampbell-Knight stressed it was not yet clear what caused the latest incident, adding: "There's any number of things that could have brought it down."
Describing her response to the crash, she said: "My initial reaction was shock but not surprise."
Of the company's vow to move on from the incident she said: "They should stop, give up.
"Go away and do something they might be good at like selling mobile phones - they should stay out of the space business."
Investigations into the cause of the crash have begun with the National Transportation Safety Board saying their on-site investigation could last up to a week, while the result of the probe may not be known for up to a year.
Virgin Galactic said: "We understand that everyone is anxious to understand what happened on Friday; certainly no one wants to know more than we do. However, as we have made clear, Virgin Galactic is not in a position to comment on the incident itself or the test flight. The National Transportation Safety Board (NTSB) is in charge of the investigation and we are co-operating fully with their work. All inquiries should be directed to them."