We all know polishing off a bottle of wine by ourselves regularly isn't great for our health, but it seems women are more likely to do it than men.
In a survey of 2,000 people, 16% of women said they often drink a whole bottle of wine alone, compared to 14% of men.
Despite this, men may be more likely to admit to drinking heavily than women. Of the men surveyed, 18% of men admitted to "drinking in excess" compared to just 9% of women.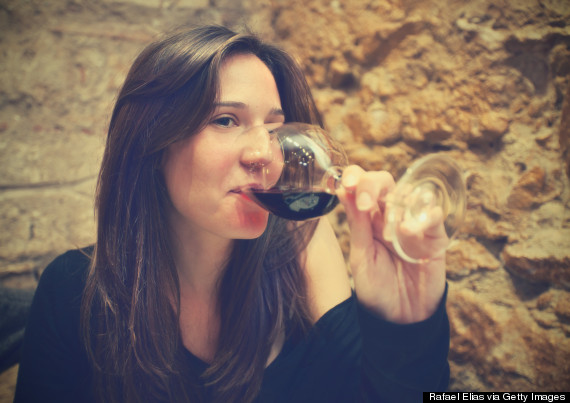 Of the boozy bottle-drinkers, most were in the 25-34 year age group (20%) closely followed by the 45-54 year age group (19%).
The NHS recommend women drink no more than 2-3 units of alcohol per day (the equivalent of one 175ml glass of wine) and men drink no more than 3-4 units per day (just over of a pint of strong lager, beer or cider).
The poll, conducted by trade magazine The Grocer, revealed many Brits (15%) are regularly drinking around 10 units in a single sitting.
A bottle of wine can be the equivalent of consuming 700 calories - potentially causing weight-gain as well as increasing the risk of cancer, stroke, high blood pressure and liver disease.
The Grocer said alcohol could be a major contributor to Britain's obesity problem.
SEE ALSO:

Zach Galifianakis' Dramatic Weight Loss Is (Probably) Down To Cutting Out Alcohol
The Royal Society for Public Health (RSPH) recently called for calorie labels to be added to alcohol to tackle Britain's boozy habits.
RSPH chief executive Shirley Cramer said: "Calorie labelling has been successfully introduced for a wide range of food products and there is now a clear public appetite for this information to be extended to alcohol to help individuals make informed choices.
"With two in three adults overweight or obese, and given that adults who drink get approximately 10% of their calories from alcohol, this move could make a major difference to waistlines of the nation."
9 Myths About Alcohol, Busted