An iPhone memorial in St Petersburg has been taken down under instructions from its owner as he believes it could now be classed as 'gay propaganda' after Apple's CEO Tim Cook came out as gay.
The memorial -- a giant working iPhone -- had been commissioned by Maksim Dolgopolov as a lasting memorial to the late Steve Jobs.
Located in the courtyard of the St Petersburg National Research University of Information Technologies, the memorial has since been shut down and removed.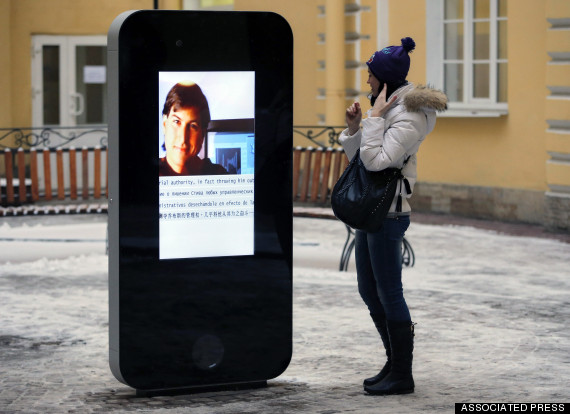 Dolgopolov has since called for all Russian citizens who have Apple devices to stop using them as he believes they are supporting a company which advocates spying from the NSA on US citizens.
When asked why there was a connection between Tim Cook's sexuality and the Apple brand Dolgopolov responded,
"From the moment that the company was first created, Apple PR has been based on the public actions of its leaders. Thus, any public statement by an Apple key figure should be considered equal to policy of the company as a whole."