Rihanna, as we all know, is a woman of many talents and she was keen to show off at least two of them in Esquire's food and drink special.
As well as getting naked for the mag (yes, it's definitely a talent when you look as good as RiRi), the singer also got to show off her skills in the kitchen by sharing some of her favourite recipes.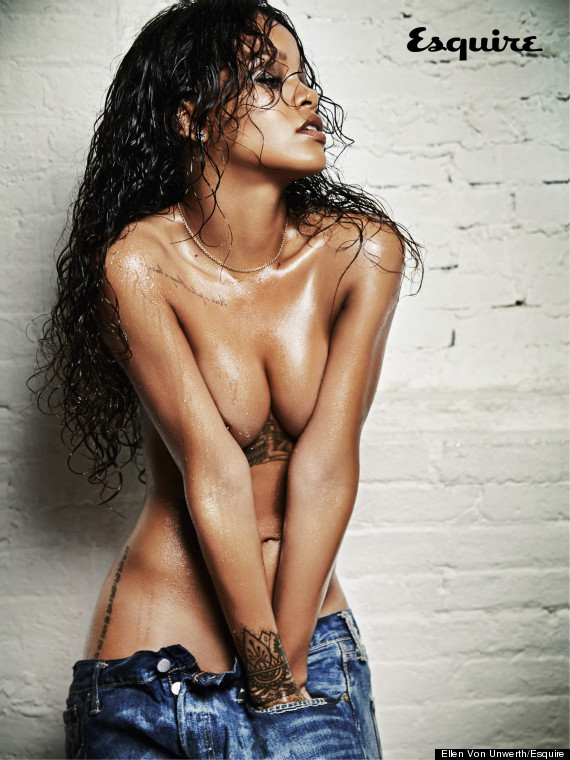 Rihanna
If you can manage to take your eyes off the stunning Ellen Von Unwerth photos of the 'We Found Love' star long enough, then you might want to try your hand at some of her favourite Caribbean recipes.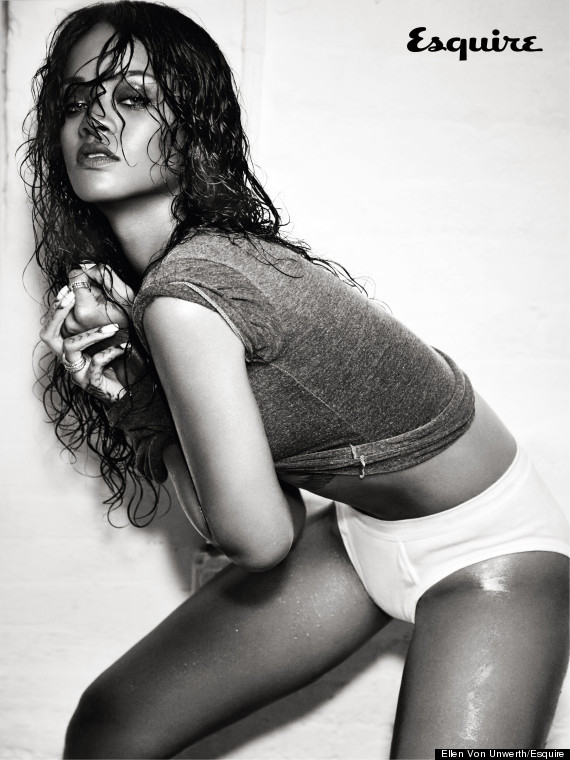 These include Garbanzo Bean (Chickpea) Salad, Cod Fish Cakes, Salt Fish And Callaloo and Bajan Rum Punch.
And as a little taster (ahem), we've got Rihanna's own take on Mac and Cheese for you to try below.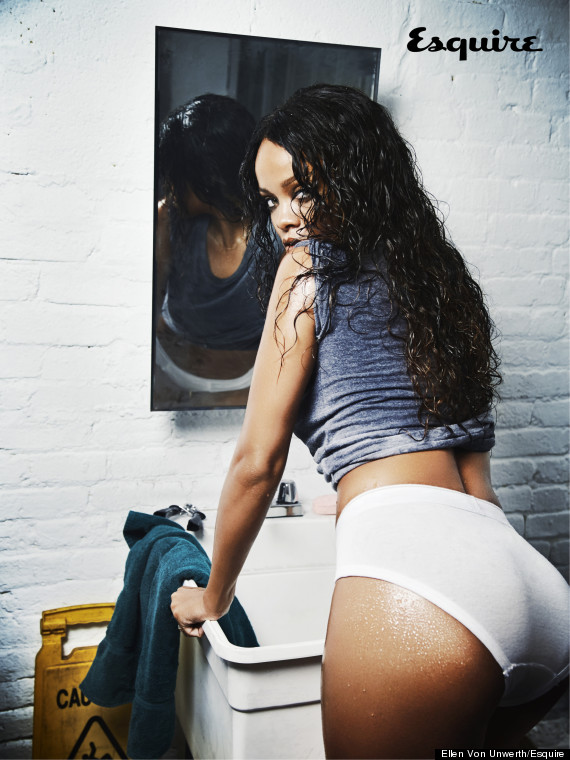 When Esquire asked her about the dish she said, "This was discovered by accident due to our gas running out halfway through making the original dish, but I fell in love with the taste and texture, so I've been making it to perfection ever since."
Mac A Rih's - Serves 4 -6

Ingredients

· 450g small elbow macaroni

· Salt (to cook macaroni)

· 1 medium white onion, grated

· 1 red bell pepper, julienned

· 6 scallion stalks, sliced

· ¼ cup yellow mustard

· ¼ cup ketchup

· 11/2 tbsps Eaton's brand scotch bonnet pepper sauce

· 1 cup water

· 900g Colby-Jack cheese, shredded

Method

Follow the directions on the package and cook the macaroni and drain in a colander. Leave a little of the water back in the pot, maybe a quarter cup or so. Place the macaroni back in the pot and return it to the stove. On a low flame add the onion, bell peppers and half the scallions mixed together with a rubber spatula. Once combined, add the mustard, ketchup and pepper sauce and mix together. Add the cheese a handful at a time and incorporate. If the sauce too stiff, add more water to loosen to your desired consistency. Top with remaining scallions and serve immediately.
Check out all of Rihanna's delicious Bajan recipes in the Esquire December issue - on sale Thursday 6 November. Also available as a digital edition. www.esquire.co.uk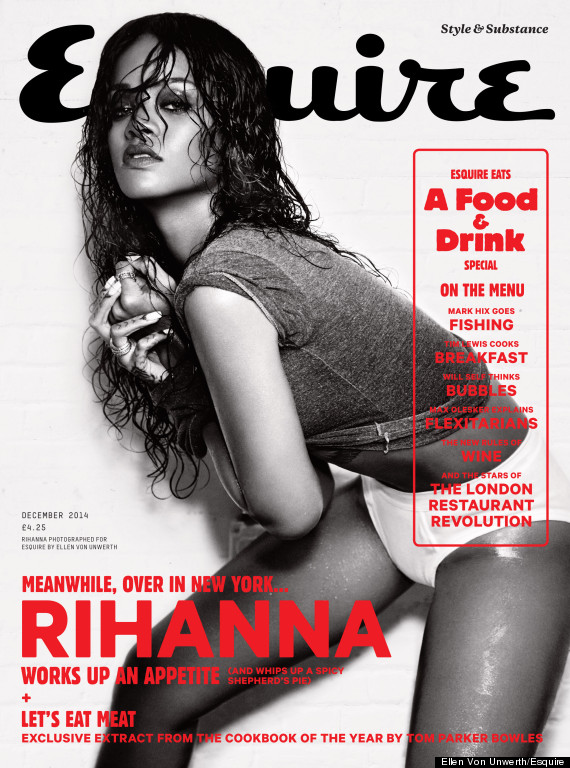 Rihanna's 100 Most Naked Moments
LIKE US ON FACEBOOK | FOLLOW US ON TWITTER