The Spice Girls' debut single 'Wannabe' has been named the catchiest song in the world, by a new study.
The scientific experiment saw thousands of participants take part and once the statistics had been gathered, there was a clear winner.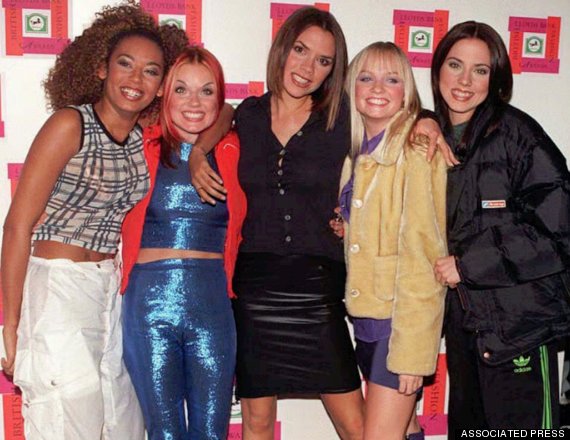 The Spice Girls in 1996
'Wannabe' catapulted the band to stardom when it was released 18 years ago and, according to research revealed at the Manchester Science Festival, it's also the most easily recognisable track ever made.
The study found that most participants recognised the track within 2.29 seconds, while Lou Bega's 'Mambo No.5' was recognised by listeners in an average of 2.48 seconds.
Survivor's 'Eye Of The Tiger' finished in third place, with participants taking an average time of 2.62 seconds to recognise it.
Over 7 million copies of 'Wannabe' have been sold worldwide and it remains the fastest-selling single ever released by a female band.
Watch the video above to find out who else made it into the Top 10...
Photo gallery

Spice Girls Gone Solo: Best And Worst

See Gallery
LIKE US ON FACEBOOK | FOLLOW US ON TWITTER