Barmen appear to be next in line for the dole queue with the introduction of Royal Caribbean's robotic versions aboard their new 'smart ship', the Quantum of the Seas.
These two 'twins' named 'B1-0' and 'N1-C' (see what they did there?) are capable of making two cocktails a minute and keep going until they've made 1,000 in 24 hours.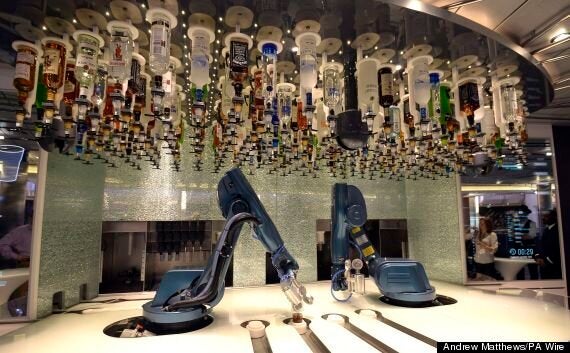 They also don't complain, qualify for labour laws or need time off. So should the barmen of the world be worried?
As Royal Caribbean's Director of Beverage, told the Huffington Post: "Our definite intention is not to replace our bartenders, it's actually an opportunity to give people a lot of fun.
"The robots are making the drinks but we still have our servers out here who are helping guests understand how to become mixologists.
"We call them bio-mechanical engineers."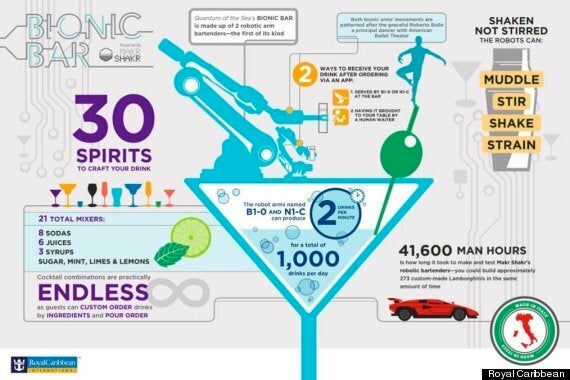 The robots in question are based on the ones you can find putting together cars in a factory but the software is very different.
Added to this is the difficulty of conducting quite fine movements (for a robot) such as placing a cup down on a ship that can be rocking on the high seas.
Once this writer - who has worked in many a bar - was convinced they're not here to take over our jobs, it becomes apparent they're quite a fun if gimmicky gimmicky way of demonstrating technology - and they can dance.
The robots are the first of their kind anywhere in the world and are part of a raft of features aboard the Quantum of the Seas.
There's the world's first seaborne RipCord skydiving experience, dodgems and this which is basically the nearest thing you'll get to the Millennium Eye on a boat.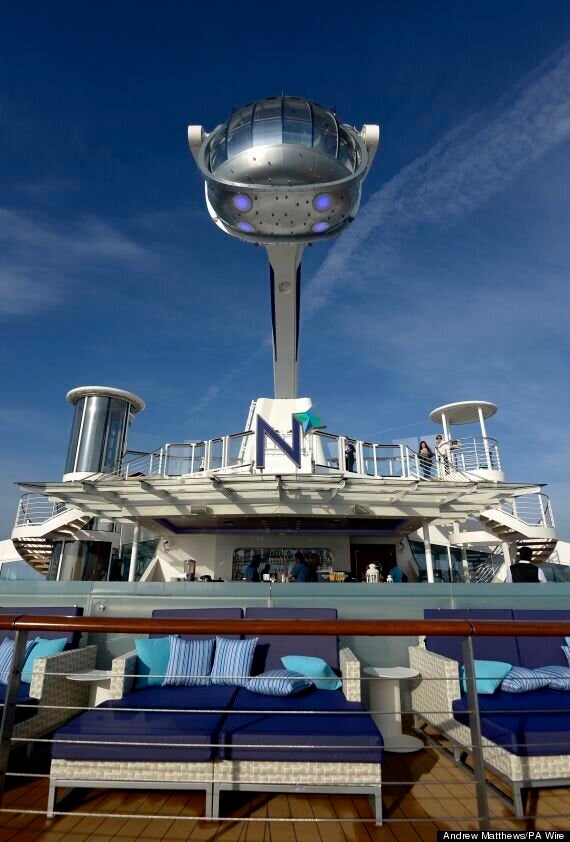 Check out the video below for more.