Lily Allen has opened up about her traumatic stillbirth experience, and the support she received from her husband, Sam Cooper.
In a new interview on 'The Jonathan Ross Show', due to air on Saturday night, Lily reveals that while the birth of her stillborn son three years ago was "the most unfortunate thing a person can go through", she felt blessed to have the support of her husband.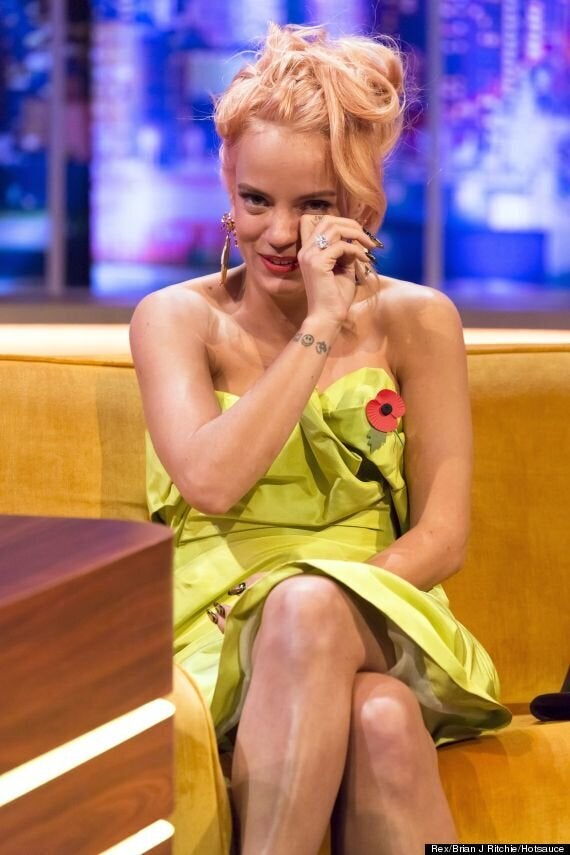 She says: "Even though it was the most unfortunate thing that can ever happen to a person, I was very fortunate in the sense that I have a loving partner to go home to and share that experience with
"There are many women - 17 stillbirths in the UK everyday - that go home and they don't have that support, they have to go home and deal with that on their own so I am kind of in a bit of a ... count-my-blessings scenario.
Later in the interview, she goes on to describe the double-standards she feels are held against her by the media as a working mother, particularly after a photo of her in a car with Coldplay frontman Chris Martin emerged recently.
Lily explains: "The way that [the media] had sort of insinuated it was that, 'She's a mother of two, abandoning her children'. I'm in a car with a father-of-two and at no point has anyone alluded to him abandoning his children!"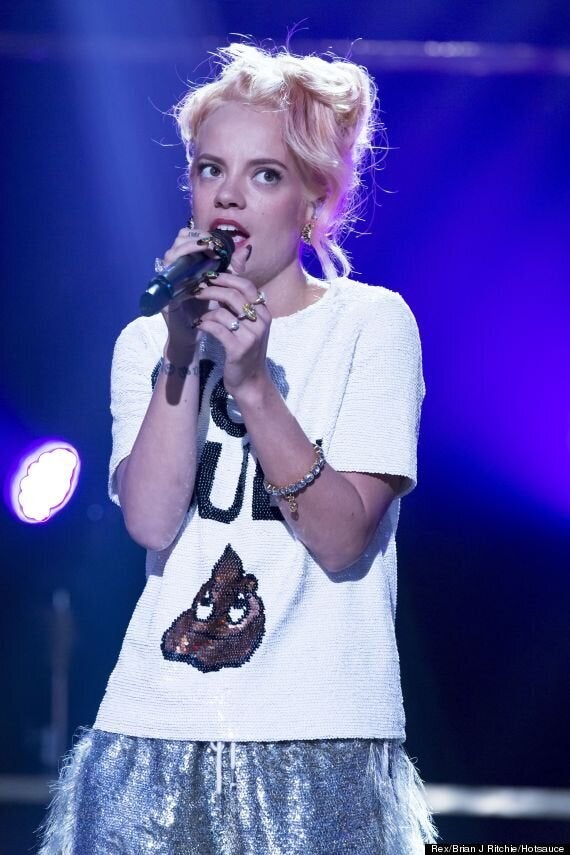 Later in the show, Lily performs in this Emoji-inspired outfit
In the five-year gap between her albums, 'It's Not You, It's Me' and 'Sheezus', Lily gave birth to two baby girls, and has now admitted she'd like to extend her family even further… though we're not sure her choice of baby names will go down well with some critics.
She adds: "I would love a boy and I'd also like another girl just so I can call her Auxiliary Jane… or Pizza, I quite like Pizza for a kid... or Mega Lolz that would be good. Megan Lolz."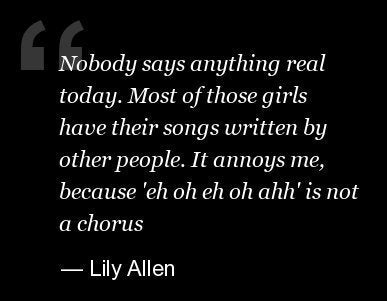 The World According To Lily Allen