'X Factor' hopeful Fleur East has spoken candidly about the racism she endured at the hands of bullies, during her school days.
MORE 'X FACTOR' NEWS:
In a new interview, Fleur - who has received unanimous praise from the judges throughout this year's 'X Factor' live shows - reveals that when she was young, she was often met with racist abuse when she was growing up in East London, because she is mixed race.
She tells The Mirror: "I remember going home in tears and my mum and dad said to me, 'don't ever listen to anyone who makes those kind of comments - you are beautiful and this is the way that God made you.'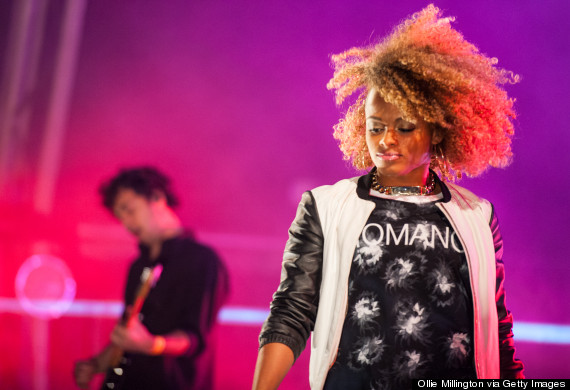 Fleur East
"They told me to ignore people like that. But it was still awful. I would get asked by kids, 'are you black or are you white?' I was often in a position where I felt like I had to pick a side and that was difficult."
Fleur has also said that she hopes taking part in 'The X Factor' will help her provide a new life for her family.
Speaking about her childhood, when her parents would often be strapped for cash, she explains: "We were really broke. There were times when I wouldn't have money for the bus.
"Winning The X Factor would mean my family would finally get to have a bit of luxury - and I would be the happiest person ever as I would be getting to do what I love most."
Fleur isn't the only contestant in Simon Cowell's 'over 25s' category to have had a tough time growing up, after Ben Haenow's admission this weekend that when he was a teenager he used to drink heavily to help him cope with his personal troubles.
LIKE US ON FACEBOOK | FOLLOW US ON TWITTER