Paul Akister is the latest singing hopeful to leave the 'X Factor' after coming bottom in the viewer's vote.
Paul found himself in the bottom two with Jay James but lost out when the judges failed to unanimously agree who should leave.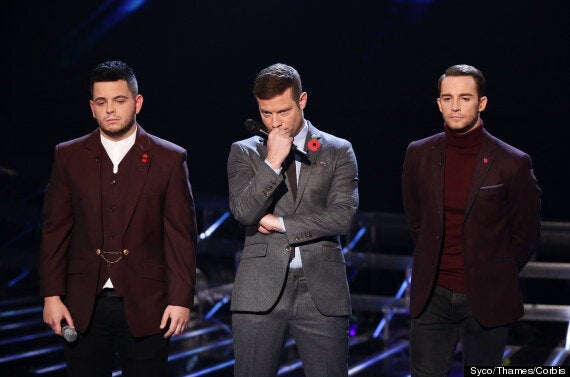 Paul Akister and Jay James found themselves in the bottom two
After belting out a fantastic version of Emile Sande's 'Clown' in the sing-off, which many viewers thought was better than Jay James' rendition of Eric Clapton's 'Tears In Heaven', it wasn't enough to save him getting the axe.
As Mel's act, the former Spice Girl voted to keep Paul, as did Cheryl but after Jay's mentor, Simon, voted to save him along with Louis, the ultimate decision was left to viewers after it was taken to deadlock.
As Mel rushed on to the stage to comfort a visibly upset Paul, she told host Dermot: "He is incredible. That's wrong."
Paul was previously forced to defend himself against comments made by Simon that he was 'complaining' about his song choice.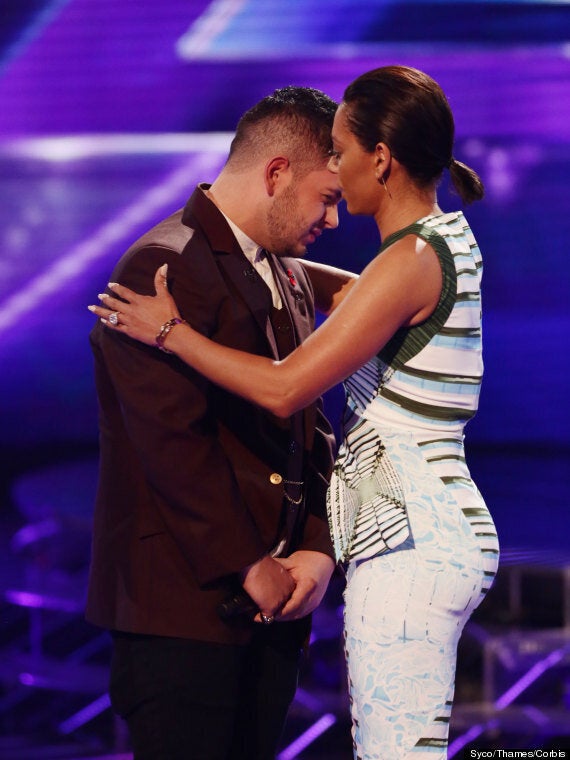 Speaking ahead of Sunday's live show, he said: "It looks like I'm miserable, but I'm not. I'm just worrying about what they're going to say.
"Obviously I suffered a knockback last year and didn't get to live shows, so this year I'm constantly thinking. And when I'm thinking my face just goes still.
"I should be smiling, but I'm just concentrating. But now I'm just going to go out there and have a good time."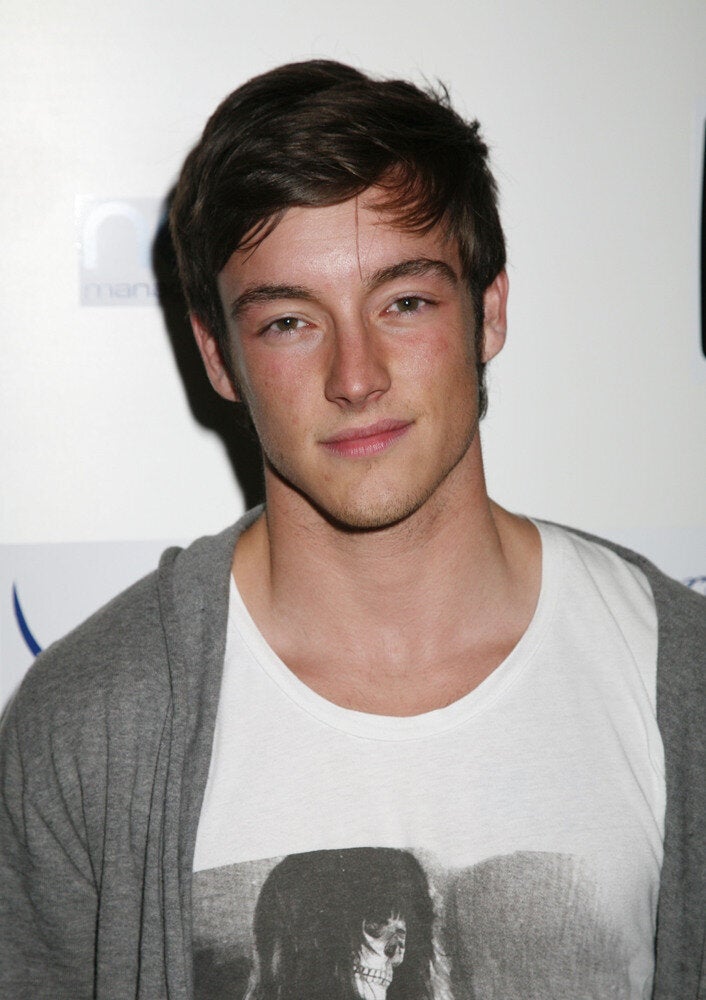 'X Factor' Finalists: How Many Can You Name?