'EastEnders' star Lorna Fitzgerald has been left devastated following the revelation that her boyfriend has a porn industry past, according to reports.
SEE ALSO:

'EastEnders': Where Are They Now?

Actor Ricky Norwood Suspended After 'Naked Cannabis Smoking' Video

Spoiler! Has The Identity Of Lucy Beale's Killer Been Leaked?
The actress has been dating Keo Reid for six months, and while he is now a sports therapist, his previous career choice was somewhat racier.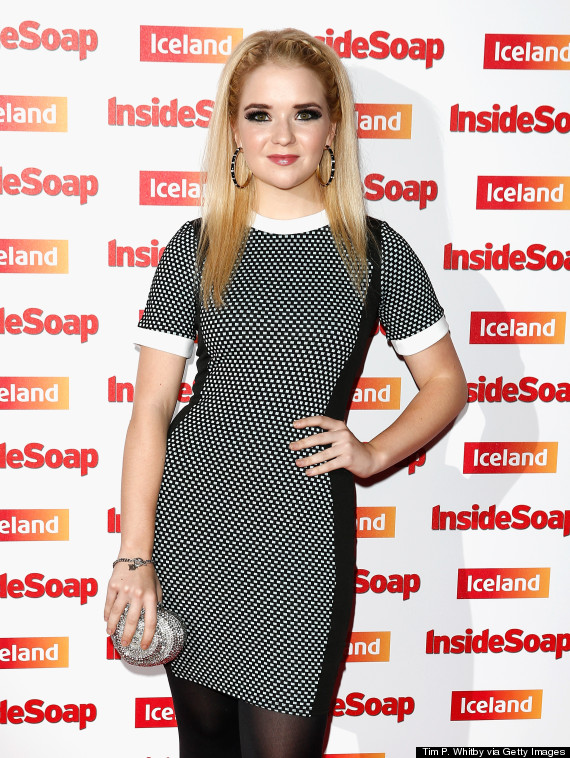 Lorna Fitzgerald
According to The Mirror, Keo features in a number of clips, which show him "engaging in sexual acts".
The paper adds that the the videos feature on a public pornography website, that charges people over £200 a year for access.
While Keo and Lorna are yet to comment, sources state that the actress is "devastated" by the discovery.
However, the 25-year-old's boss, who does not wish to be named, is reported as telling The Mirror that he plans to stand by Keo.
"Keo's just a regular guy. I know he has a chequered past but this has not affected his job," he states.
"I have been contacted by some idiots since the story came out but thankfully most people are blissfully unaware.
"People need to trust Keo and have confidence in him as a sports therapist and he just wants all of this to disappear.
"He's beyond devastated. It's horrible."
The boss adds that Keo's decision to work in the porn industry was due to his difficult financial position, stating: "When you're in a situation of having no money, you could go down the road of breaking into houses, stealing cars or mugging old ladies, or you could use your initiative and just survive.
"He's not made a decision one day to be a porn actor because of the thrill of it. He's been in a position where he has had to earn money."
Lorna has starred as Abi Branning since 2006, and her character is currently involved in the huge 'Who killed Lucy Beale?' storyline.
Viewers have also seen Abi get closer to Ben Mitchell, following his return to Albert Square earlier this year.
LIKE US ON FACEBOOK | FOLLOW US ON TWITTER