Remember that video when various 1980s pop stars turned up one Sunday morning to a music studio in Notting Hill, all trainers, hairspray and rolled up jacket sleeves (yes, we're looking at you, Nick Rhodes) to record the ground-breaking charity single 'Do They Know It's Christmas?'
The group snap of Band Aid that day became one of the era's most defining images, and now you can be part of the special anniversary reprise by entering a competition with the special prize of being invited down to the secret recording this Saturday 15 November.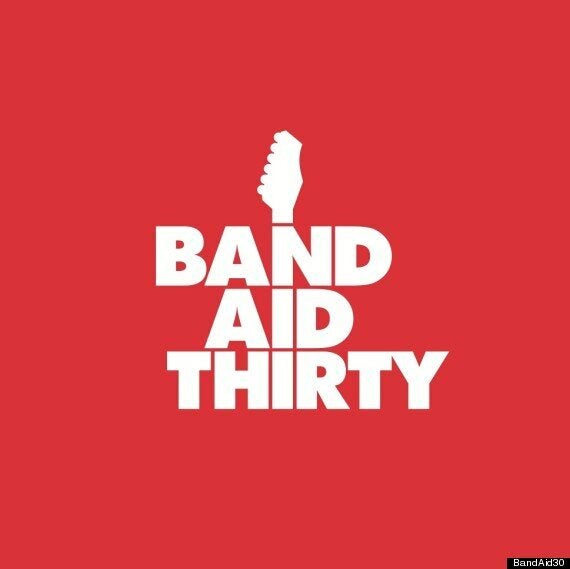 The official logo for the new record has been revealed
Enter the competition below, and you could be mingling with stars including Ed Sheeran, Adele and One Direction at the weekend, and in a good cause. All the info here at BandAid30's brand new website, which launches today.
The website has all the latest information about how to pre-order copies of the single and donate to the Band Aid Trust's fight against Ebola.
Earlier in the week, Bob Geldof and Midge Ure made public pop music's worst kept secret - that they had been recruiting pop's current biggest names to sing on their revamped record, 30 years after they broke records with Band Aid, which raised millions for the Ethiopian famine that had brought Bob to tears when it was shown on TV.
Bob and co have released a new official logo - see above - with the cover artwork, being designed by Tracey Emin, on its way, too.
There have been two versions of the record since 1984, Band Aid II with Kylie, Jason Donovan, Bananarama, Cliff Richard and others, and Band Aid 20 a decade ago, which featured Chris Martin, Dido, Snow Patrol and others.
#BandAid30 will be available to download from 8am on Monday 17 November on iTunes.
Here are details of the two competitions being run in conjunction with this massive event.
One lucky winner and their guest will be invited down to the recording on Saturday 15 November. There is also a range of limited edition supporting items for sale including the Band Aid T-Shirt and even guitars signed by all the artists taking part this year. CLICK HERE TO ENTER.
By texting AID to 88833 entrants can donate to the Band Aid Trust. One lucky entrant and their guest will also win the opportunity to come to the recording on Saturday 15 November. Texts costs £1.50. People wishing to donate via text after Saturday's recording can continue to do so.
See all the acts taking part below...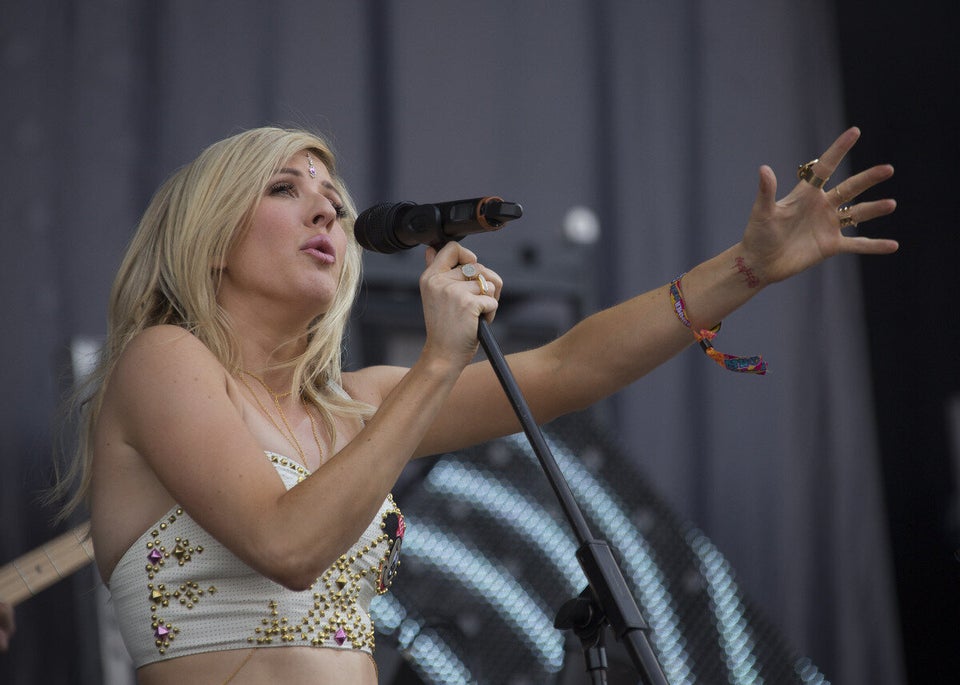 Band Aid 30 Line-Up
Popular in the Community