Unity is full of them. We remember speaking to the developers about the complexities of building Assassin's Creed III, and Unity is orders of magnitude more difficult. And it shows.
So, glitches. Most are hilarious but some are just plain game-breaking. Indeed during our first play of the first level an Assassin we were supposed to be fighting completely vanished in thin air, forcing us to restart the game.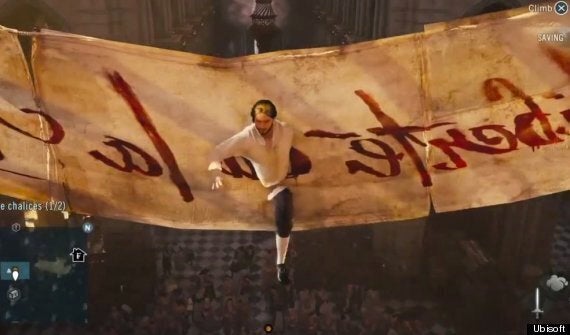 While it's no uncommon for games of this size (GTA V, Skyrim) to suffer from glitches Unity is unique due to the sheer size of the problems.
Ubisoft has now launched a live update site where its listed all the problems it's aware of and how they're going to fix them.
These include issues including Arno's ability to get lost inside a haystack as well as a small bug which causes him to quite literally fall through the floor.
Ubisoft's also working on dealing with performance issues as well, most notably of course being the frame rate. Assassin's Creed games have always suffered from frame-rate issues on console but even in this case critics have pointed out the fact that gameplay is being noticeably affected.
For now though watch some of the glitches, enjoy and wait for Ubisoft to fix a game that otherwise, has tonnes to offer:
Popular in the Community