Gillian Anderson reveals there is a scene in the second series of 'The Fall' which will delight audiences, but one she was particularly nervous about filming – one in which detective Stella Gibson and serial killer Paul Spector finally come face to face, which means she finally got to share screen time with her co-star Jamie Dornan.
"I was nervous about getting it right," she admits to Huffington Post UK.
"It was interesting when we were shooting that scene that we did shoot, how to work out what the relationship was, because it felt like we had a relationship, and it consisted of a couple of phone calls.
"As much as it was on the page, there was a certain pressure to get that balance right, also based on who they are, what they come with, how their relationship has formed."
Jamie Dornan credits writer Alan Cubitt for creating chemistry between the pair without them meeting, and agrees about their ultimate encounter, saying, "It was quite a big moment."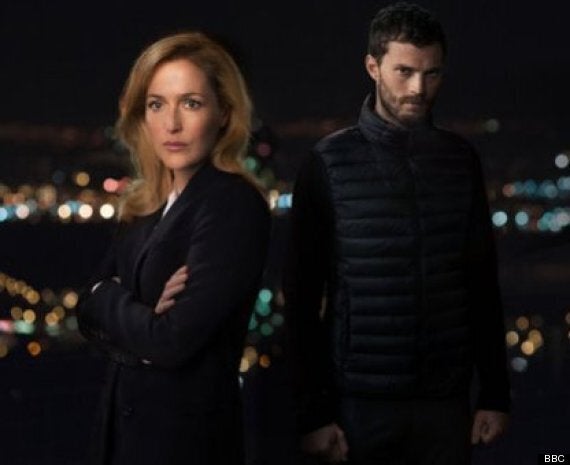 Gillian Anderson and Jamie Dornan are back for more dark drama in 'The Fall' Series 2
'The Fall's first series drew record audiences to BBC2 when it aired (currently available on BBCiPlayer if you need to catch up before Thursday), and it sounds as though both crew and cast have pulled out the stops to ensure they'll be staying for the second.
"It's definitely the hunt and the psychology, and our team are properly looking into the motivation as the clues start to come in," Gillian says of the police side of the two-handed production, which stands apart from other crime dramas in identifying the killer from the start, and telling his story, separately and in parallel. "How we put that together, how it is that we end up having the scene that we have together is quite a compelling journey."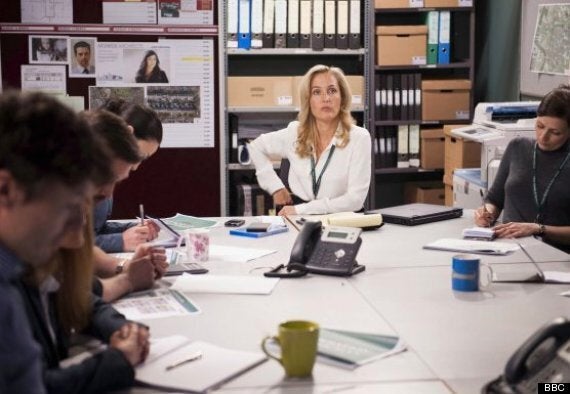 Gillian Anderson says we'll see more personal aspects of Stella Gibson in the new series
'The Fall's first series faced accusations of misogyny in its treatment, and number, of female victims, something stoutly denied by writer Alan Cubitt, who's also directing Series 2. Here are Gillian's own robust thoughts on the matter…
"For me, Alan more than anybody else has had an extraordinary understanding of that type of violence, his desire to represent violence that does happen to women in the world at large is based in truth, and as you can tell with everything else in his scripts, he writes sparely, and there is nothing gratuitous in his scripts.
"If you are awake enough and look closely, you will see that the balance of humanity and the conscious representation of the tragedy of these events and the impact that this kind of violence has historically is very acute and, to me, that represents it in a completely different way from what I've seen before, or what it could be accused of representing."
As well as starring, Gillian has taken up producer duties for this second series, and admits she's delighted by the extra clout this has given her.
"I'm very opinionated, especially during the filming," she admits, "and it's nice when you're as involved as I am in this, it's nice to feel that I can speak up about something and people will take that on board, which they always have from the beginning, rather than rolling their eyes and waiting for me to shut up."
'The Fall' returns to BBC2 on Thursday at 9pm. The first series is available on BBCiPlayer. Pictures below...
'The Fall' returns to BBC2 next Thursday 13 November. Watch the trailer below...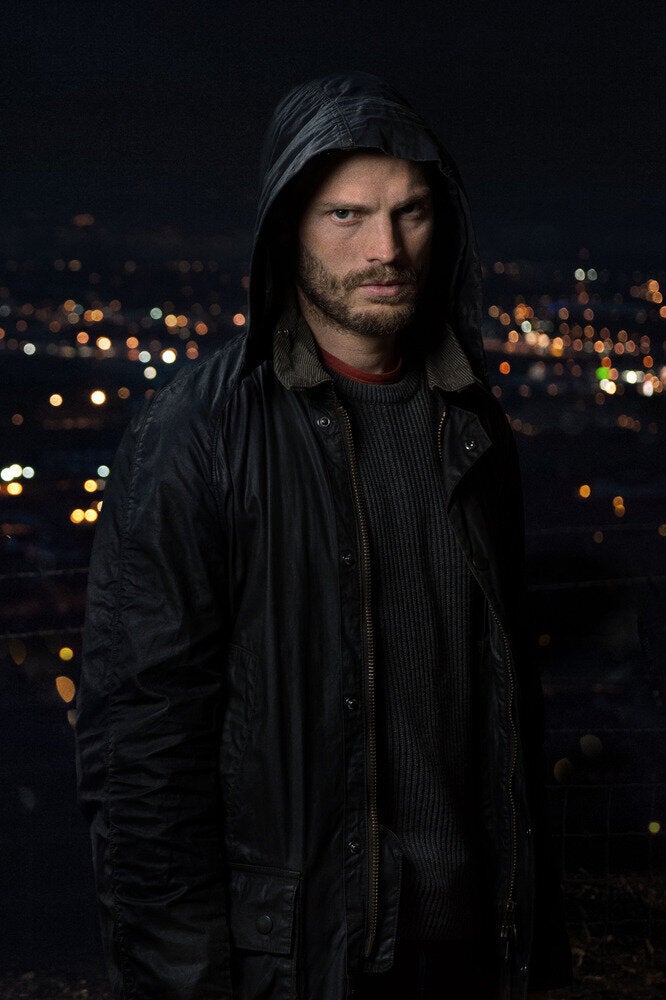 The Fall Series 2
Related