We're still reeling from the photos of Kim Kardashian posing for Paper magazine with her bum out… but it turns out that was just the tip of the iceberg.
She might not have succeeded in "breaking the Internet" when she showed off her bum on Wednesday, but perhaps she'll have more luck this time around, after a fully naked snap of Kim from the photo-shoot was shared on Instagram.
Paper magazine have now uploaded this censored image of Kim posing in all her naked glory, wearing nothing but a pearl necklace and a massive grin.
She also covers her legs with a sequinned dress, which is just as well because showing off her bare knees would have just been too much - don'tcha think?
Needless to say, when a public figure as controversial and well-known as Kim Kardashian shows it all off in a photo-shoot, there is going to be a reaction… and that's an understatement.
Chelsea has criticised Instagram for housing the photos of the reality star's bare bum, when her own topless photos were deleted for violating their "nudity" policy.
She wrote: "Just so I'm clear, Instagram...it's ok to use nudity to sexualize yourself on your site, but not to make a joke? I'm just so confused [sic]"
With the whole world talking about Kim K's booty, the only question is: Where is she going to go from here?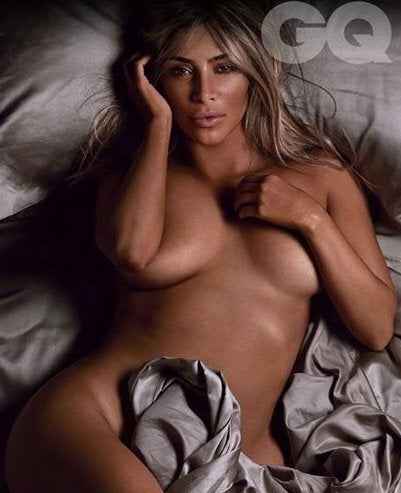 Kim Kardashian's Hottest Moments