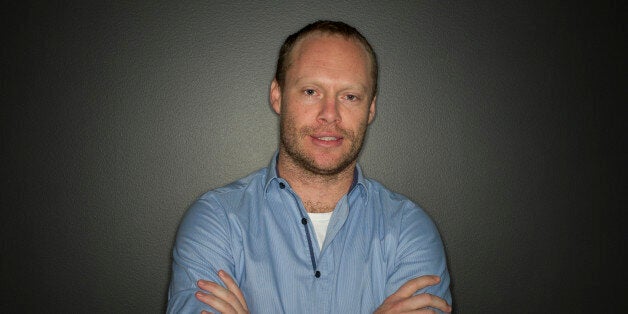 Remember that really annoying app, 'Yo', that was popular for about three hours until everyone get completely sick of it?
Well, it appears to be making a comeback.
But before you sigh in exasperation it's being talked about as far more than just a simple messaging service and can now help you order a pizza and even avoid rain.
The real value of Yo lies not in the ability to send relatively useless messages but in providing users with direct access to the home screen on your mobile.
Co-founder and CEO of Yo, Or Abel, said: "I knew it had real potential. When everyone was talking about how it could do only one thing which is sending a Yo to your friends, I knew that was not the big idea."
At heart it remains the most simple of ideas, the ability to send a push notification to someone but by opening up their API, developers are now free to come up with imaginative uses for the app.
Indeed it is. During the latest round of violence between Israel and Hamas, Yo was used to warn people of incoming rockets. If you got a Yo, you got to a shelter, fast.
There are also far less serious although just as useful uses for the app.
Abel said: "Location features provide the ability to send localised push notifications so for example, YoBarMe, you send them a Yo and with Yelp integration they show you the nearest best bar within walking distance."
The possibilities seem practically endless. RainHour gives you one hour notice of when it will rain. Possibly not designed for the UK climate but certainly useful elsewhere.
Obviously there are possibilities for publishers like the Huffington Post too, a way to deliver content direct to people's mobiles.
But be warned - care is needed in the approach.
"It's really valuable but with great power comes great responsibility, right. So you need to focus on sending stuff that is really important rather than everything that comes to mind like Facebook and Twitter.
"In the Yo app its different to other platforms. So for example Twitter, you tweet whatever you want, all the time every few minutes.
"On Yo you don't. You just send a notification of something that is really important or interesting that matters because the whole point is to give access to your notification screen."
Notifications from Yo only show who they're from and give no indication of content so it has to deliver or subscribers will - most likely - leave.
Abel has ambition too, when asked how big the app could be he simply says: "I can see it as big as WhatsApp."
So basically he's gunning for the top spot.
This all sounds very promising but with such a simple premise, what about clones?
Abel said: "We have seen dozens of clones. Bu we focus on the platform and all of the brands we have on board.
"We are not creating an app we are creating an ecosystem. Building an ecosystem is much harder."
Yo is available to download on iOS, Android and Windows from justyo.co