Miley Cyrus has gone public - and when we say public, we mean public - with her reported new boyfriend.
The 'Wrecking Ball' singer was photographed mid-snog with the new man in her life, Patrick Schwarzenegger (yes, that's action star, bodybuilder and ex-Governor, Arnie's son, since you ask) on Thursday night.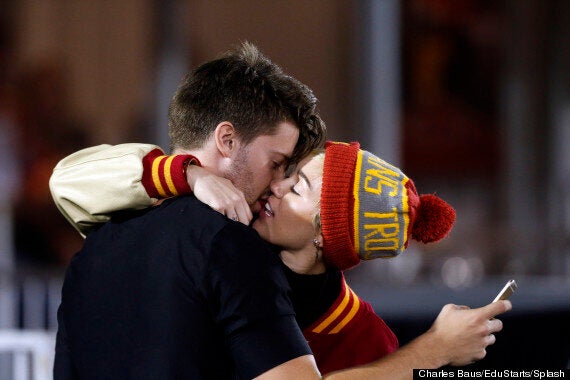 Miley and Patrick share a kiss... but he seems rather distracted by his phone. Hopefully he's a not Candy Crush addict
It's been rumoured for a while now that Miley and Patrick had been dating, but these photos have finally put an end to the speculation, with the two looking lovingly into each other's eyes - when they're not playing tonsil tennis, that is.
As if that wasn't enough, the two were later seen engaging in the most romantic of all things - taking a selfie together, during a football game at the Los Angeles Memorial Coliseum.
Welcome to 2014, folks, where every snog requires an accompanying selfie.
If you're not familiar with Patrick Schwarzenegger, that's probably because you've missed out on the cinematic marvels he has previously starred in, such as 'Grownups 2', 'The Benchwarmers' or the forthcoming 'Scouts vs. Zombies'.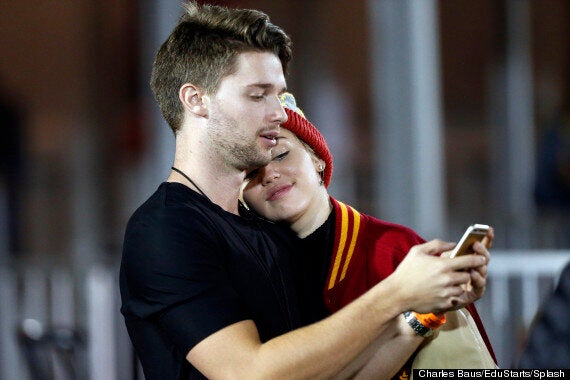 The pair come up for air and pose for a selfie
She was also engaged to 'The Hunger Games' actor Liam Hemsworth until last year, when they decided to call time on their relationship.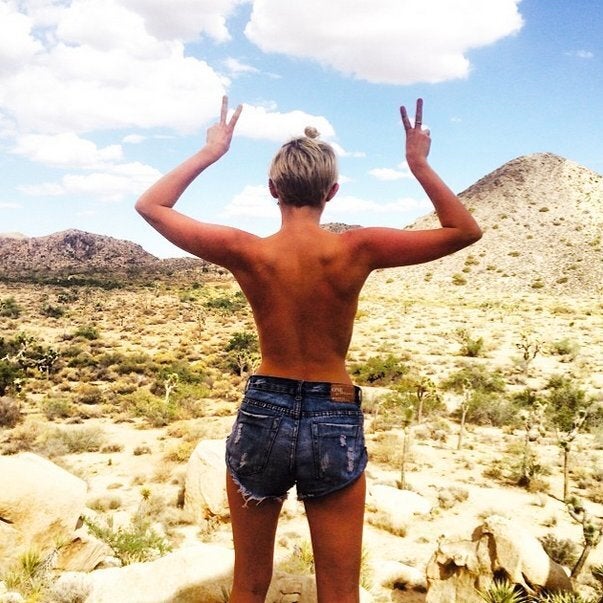 Miley Cyrus's Most Naked Pictures