The European Space Agency's comet lander was a huge success last week -- even though the craft actually bounced about half a mile across the surface and got stuck in a hole.
ESA said the Philae craft did almost all of the science it was hoping for - and there is still a possibility that it will wake up again if the comet's position relative to the Sun changes.
Until then there is still a lot of science to do - and now ESA has revealed images of the comet's initial landing for the first time.
In a GIF - yes, a GIF - Esa showed how the first touchdown of the craft was captured by the orbiting Rosetta NavCam: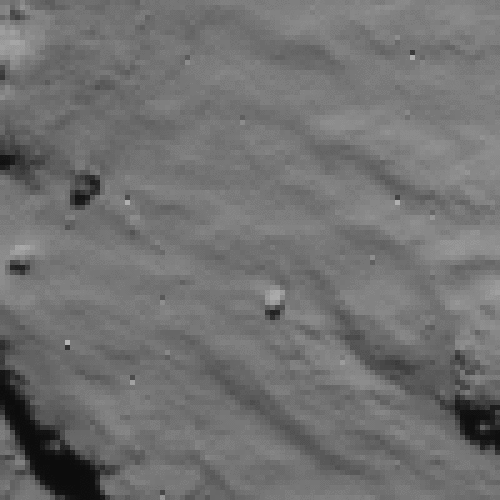 "It has been a huge success, the whole team is delighted," said Stephan Ulamec, lander manager at the DLR German Aerospace Agency, who monitored Philae's progress from ESA's Space Operations Centre in Darmstadt, Germany, this week.
"Despite the unplanned series of three touchdowns, all of our instruments could be operated and now it's time to see what we've got."
Rosetta will now begin its long-term mission studying the comet in extreme detail, and will attempt to make a series of 'daring' flybys from just 8km above the rock.