Luther Vandross's lifelong friend and musical partner remembers bursting into tears at their final recording session together, moved by the personal sentiment of the tune 'Dance With My Father' and by seeing his pal Luther's ill health.
"I looked at him and said, 'You don't feel well,' but he told me he was okay.
"Then, on the morning of his stroke, I was on my way to perform on the Letterman show, and his assistant called me. They'd got him to hospital, and he later moved into rehab. He was a very powerful man, and I think it was difficult for him to have people looking after him."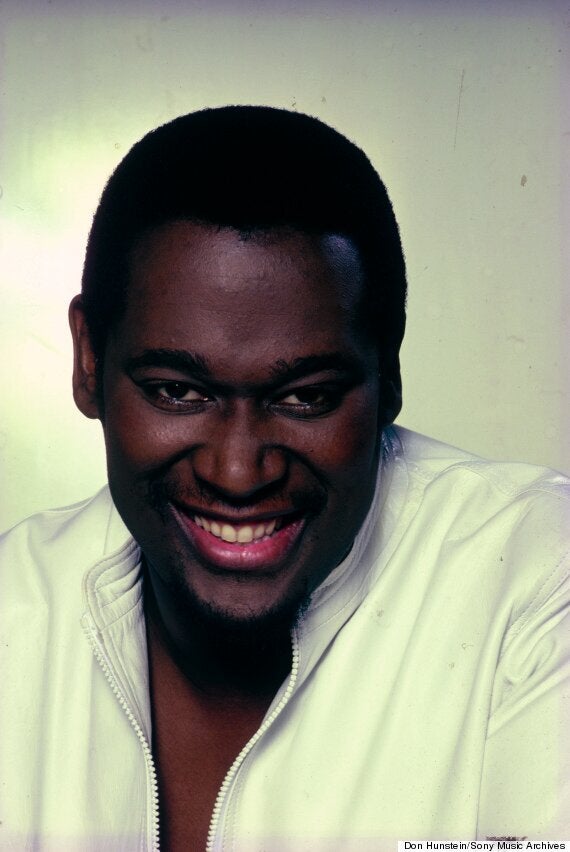 Luther Vandross was an in-demand backing artist to female stars, before finding solo success
Luther's health problems marred the last years of his career, when his weight ballooned, something that saddens Fonzi.
"I saw him lose that weight, maybe, 15 times," he sighs. "He wanted to be slim, he was a fan of designer clothes. But some people just have a propensity to be larger. He tried so hard, but food is not like cigarette smoking, you can't just give it up. It was a battle for him."
Fonzi was a lifelong friend of Luther, after meeting him in the East Harlem Projects where they both grew up. "I was 13 when I joined his vocal group. He was 14, and was already multi-tasking. I remember him babysitting his baby sister, the same time as he was running rehearsals."
The pair went on shows like 'Sesame Street' together and performed together for years, into Luther's prime, when hits like 'Never Too Much', 'Wait For Love', 'Best Things in Life are Free' and 'Always and Forever' made him a global star. Looking back on that time, Fonzi says the most remarkable thing about Luther, was his humour.
"He appeared serious, but it wasn't arrogant," he remembers. "He was just confident and clear, and so caring and generous with his friends and their families. He'd be very proud of what they've achieved."
Not to forget his talent…
"He had an ear like no one else," says Fonzi fondly. "He could hear all the layers. I can remember sitting with him when we were really young, listening to Aretha Franklin on the stereo, and Luther telling me, 'Fonzi, listen to the fading, listen…'"
Luther Vandross 'The Greatest Hits' is out today. Click here for info.