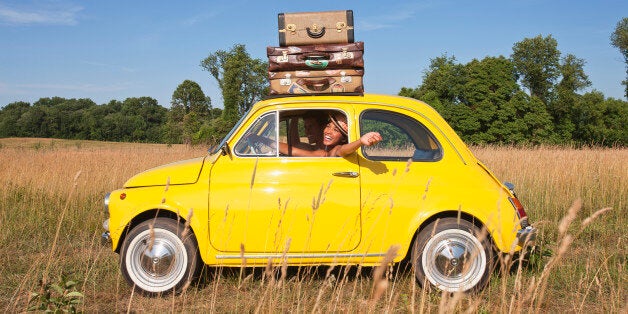 It's said that the average person can own up to 12 cars in a lifetime.
The one you'll never forget? The look, smell and feel of the first-ever car you owned, that you drove off with after (finally!) passing that driving test.
Whether your first car was a dented hunk of metal you picked up at a scrapheap, a treasured family heirloom passed down to you from your parents, or the prized possession you saved up your precious pennies over months (or years!) to buy, the memories attached to that car will last a lifetime.
Did you love it for making your life easier? Did you give it a pet name? Or maybe your first car gave you a taste of something that you hadn't felt before as a 17-year-old: freedom.
Auto Trader, the UK's number one digital motoring marketplace, discovered that 16% of motorists would like to be reunited with the first car they ever owned; with 13% claiming it was an extension of their family.
Auto Trader has teamed up with Huffington Post UK to offer 12 lucky readers a fabulous selection of prizes to make car journeys even more pleasant.
2xDBPower 9.5" Portable DVD Players
Simply enter the name and model of your first car and your favourite memory of that car below...