When it comes to life's daily niggles, few things are more frustrating than spills and stains (especially when that glass of Malbec ends up all over our brand-new silk dress, the first time we wear it out).
Even more frustrating? Not knowing exactly how to get rid of those red wine marks (or that tea stain, or the yellow sweat marks on the underarms of your favourite shirt).
There are lots of things we think we should do when a stain occurs - vigorously rub the stain out, use lemon juice to bleach it, "wash out" the red wine with white wine - but what actually works and what doesn't? We not only want to get the tricky stain out, we also want to make sure we don't destroy the fabric of our most-beloved wardrobe item.
According to the Textile Services Association's resident dry cleaning expert, Martyn Lewis, certain stains are far more likely to come out of some fabrics but not others.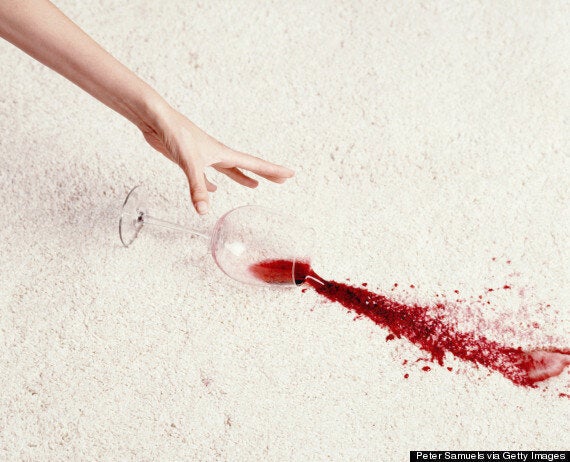 "For example, a tea stain might well be removable from a pair of chinos, but not necessarily from a silk blouse, primarily because the silk is a delicate fabric so could lose colour, or worse still, become abraded from overzealous attempts to remove the stain," he advises.
"Knowing when to stop is the key to successful stain removal, before causing irreparable damage to your favourite garment."
While there are things you can try at home to enhance the removal of certain stains (like water and a white cloth), Lewis warns that you should never rub a stain or use items like lemon juice or salt just "because that's what my mum used to use."
"I have seen more ruined garments caused by inappropriate action taken to remove stains from garments," he says.
"Stain removal is a tricky business but the main thing to remember is if it looks monumental, trust the experts," he says.
Click through the slideshow below for more of Martyn Lewis' expert tips on what to do (and what NOT to do) to get rid of red wine marks and other tricky stains.