TENA Men are encouraging you to maintain your home and your health, in conjunction with National Maintenance Week (21st-28th November).
HuffPost UK Lifestyle has teamed up with TENA Men to offer one lucky reader £400 worth of Homebase vouchers as well as a selection of Below the Belt grooming products to make maintaining your home and 'below the belt' easier.
When you think of maintenance, your first thought might be DIY, decorating the living room, getting that little leak in the bathroom fixed or finally plastering that wall. However maintenance isn't just restricted to the home. So while you work on revamping your house, don't forget to maintain your health too.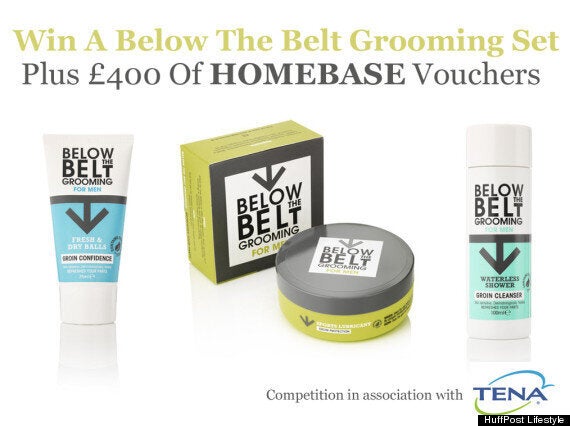 According to the TENA Men survey, a shocking one in two men refuse to discuss their health worries at all. While most men choose to keep quiet, their biggest 'below the belt' worries are prostate cancer (52%), erectile dysfunction (10%) and bladder weakness (6%).
In a similar way to checking the maintenance of your home, keeping an eye on 'below the belt' is important for spotting symptoms of anything that may not be right.
To enter this incredible competition, CLICK HERE and fill in the form by 24th November 2014.