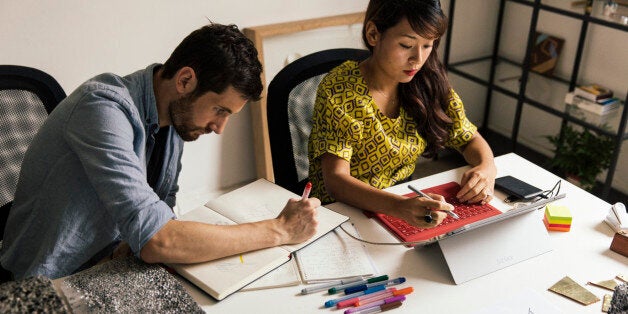 Studio Swine, (a.k.a. Super Wide Interdisciplinary New Explorers) are a nomadic design studio who travel the world in search of vernacular designs, which are essentially designs born from regional customs and locally specific requirements.
RCA alumni, Azusa Murakami and Alexander Groves set up the studio three years ago and since then have followed their passion from Shanghai to São Paulo, investigating the cultures and traditions that make design specific to a location, how design can strengthen regional identity and how local resources can shape design identity.
What's key to Studio Swine's work is the films they create alongside their designs:
"Design filmmaking is integral to what we do, both the product design and the film influence each other," says Groves. Testament to the quality of the studio's filmmaking are the multiple awards they have won, not least from the Cannes Film Festival for their film, Sea Chair.
Sea Chair was inspired by the tradition of sailors making crafts onboard ships when there was no wind, items such as scrimshawed whale teeth and knotwork. Studio Swine created a modern day equivalent working with Fishermen off the south east coast to make a ship stool from the plastic collected in their nets.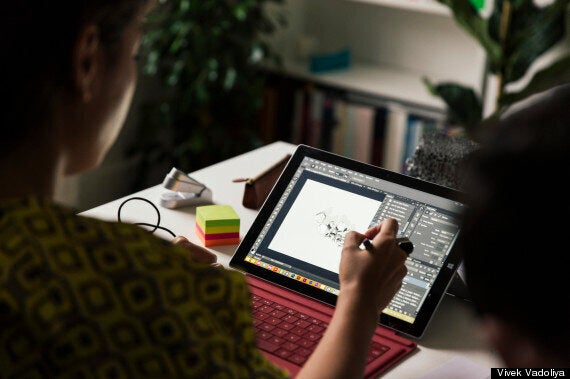 Creating their own briefs is what keeps Studio Swine's work so original, so when Microsoft asked them to make whatever they wanted using the Surface Pro 3, ' Murakami and Groves knew exactly what that would be.
Responsibilities are rarely divvied up within the studio but when they are, Groves takes care of materials while Murakami concentrates more on form and aesthetics. Their proposal for an aluminium foam high heel highlights the understanding in their working relationship.
The pair discovered aluminium foam a year ago and were fascinated by its properties; it is very lightweight but very strong and looks unusually natural (much like pumice). At the same time a high heel has been on the studio's list of things to do for a while:
"We've always wanted to do accessories or fashion items because we don't really see them as being different to product design, it's just an extension," says Murakami. "You can afford to be more sculptural and more artistic with the form and the way you use it. It's less about function or comfort. High heels are naturally about making your legs look longer despite being very painful."
Being a nomadic practice, their computer is their studio. Research, design, fabrication and shooting all gets done on the move, so portability is essential. In the past, Studio Swine have taken photos for storyboarding on their phones and even made their recent kick-starter film on their phone, so to shoot and edit using the Surface Pro 3 opens up a world of creative opportunity.
"Because we're nomadic, our offices are what we carry with us so the portability of the Surface Pro 3 is absolutely crucial."