PictureBox Films and The Huffington Post UK have joined forces to celebrate a new YouTube series of film review shows called Double Take, by giving one lucky reader the opportunity to win a 12 month PictureBox subscription and a 48" Smart 3D LED TV.
You'll be watching great films on demand, online, right away - all hand-picked by PictureBox's panel of film lovers - giving you access to 7 fresh titles each week! It's a great chance to experience a totally different side to the cinema.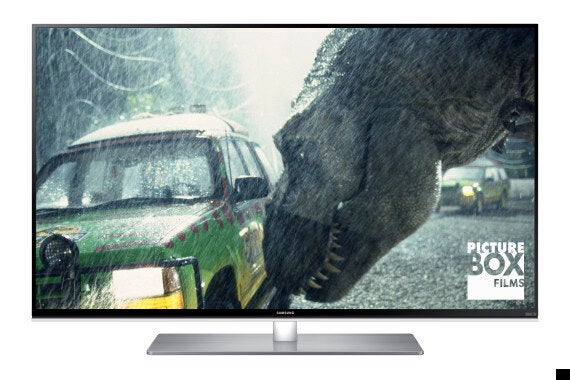 'Jurassic Park' Is Now Showing On PictureBox
With a new episode on the PictureBox Films YouTube channel every Friday, Double Take features film critics James King and Karen Krizanovich as they get up close and personal with films you haven't seen, and those you think you have. With access to the fresh titles discussed in Double Take every seven days, PictureBox makes choosing a film you love easy. You'll also be able to watch Double Take here on Huffington Post before anyone else!! Found out more information about this here.
PictureBox Films are available online, right away via your Samsung Smart TV, Xbox 360, laptop, iPad, and iPhone or cable provider. To help you improve your film life visit www.pictureboxfilms.com
To be in with a chance of winning these fantastic prizes, click here.