Lana Del Rey features in a shocking rape scene in a music video that has emerged online.
The 'Video Games' singer is shown being sexually attacked by an unknown man in the disturbing 'Pretty When You Cry' clip, while wearing underwear and a 'Texas Chainsaw Massacre' t-shirt.
Other shocking images, including a slow-motion party scene complete with "rape" balloons and footage of a drowning woman with a head wound, are interspersed with Lana's staged sex assault, which sees her struggling against an unidentified attacker.
While it was initially thought that the video was from a collaboration with Marilyn Manson, he has since denied his involvement.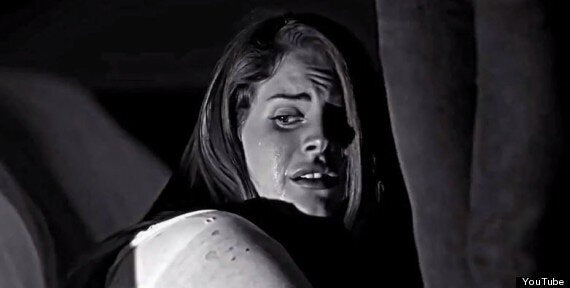 Lana Del Rey looks traumatised in the video
"It must be a fan video splicing up old Manson video footage with someone else's Lana Del Rey footage."
Watch the chilling leaked footage for yourself below, but be warned it contains upsetting footage that is definitely NSFW:

Most Offensive Music Videos Ever