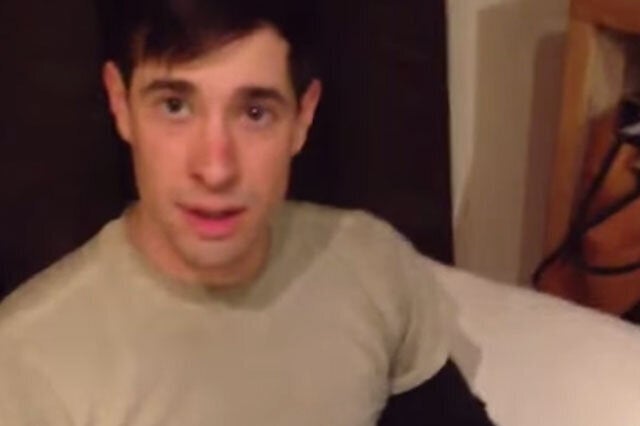 All men remember the moment their partner told them they were going to a dad.
Some react with hugs and cuddles, others with tears, many with guffawing surprise and most with stunned silence!
But only one reacts by telling the mum-to-be to 'Shut the f*** up!'
Meet Dale, whose fabulous reaction to his wife's pregnancy news has become a YouTube sensation, receiving more than half a million views.
The 24 second clip starts with Dale getting an unexpected package from his wife.
Story continues after the video