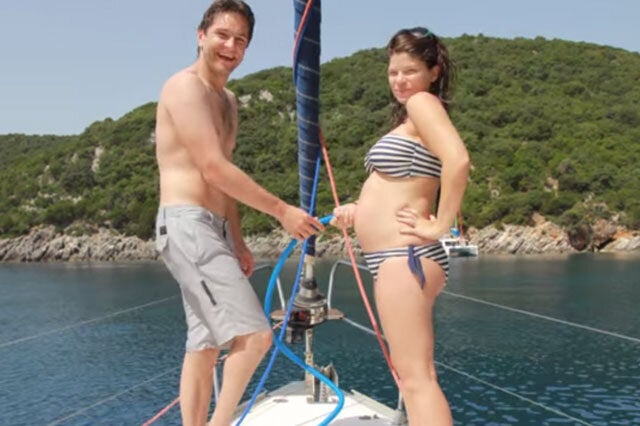 What did you always have with you during your pregnancy? Comfy shoes? Ginger biscuits? An air pump?!
This lovely couple, Sergei and Adi from Israel, chose the latter, and made this funny time lapse video of Adi's pregnancy which is proving a huge hit online.
The fun film shows Adi's bump growing throughout her nine months, thanks to a little help from Sergei and his handy air pump, which he pretends to use to create Adi's expanding tummy – in various locations.
The video, called '42 weeks in 1 minute. Introducing: Gal' was uploaded to YouTube on November 5, and has since been viewed over 200,000 times.
Story continues after the video
Speaking about the film, Sergei told Huffington Post Parents: "Originally we made the video for our memory, but when our son was born, we thought it would be a great way to reveal him to our friends.
"We never thought this video would be so successful all over the world."
Cute yes, but a bloody faff with the pump?