The Microsoft Surface Pro 3 is the tablet that can replace your laptop.
To prove it, the #SurfaceCreate project will showcase East London creatives, PAN Studio, Ditto Press and Studio Swine as they take on ambitious projects, made possible with the Surface Pro 3. The designers have been given the freedom to "do something they've always wanted to do," whilst demonstrating the creative potential of Microsoft's latest tablet. It's not every day a designer is presented with state of the art technology and told to do as they please; unsurprisingly, all three outfits were keen to get on board.
Since the success of their Hello Lamp Post project which won the inaugural Playful City Award, experience designers, PAN Studio have undergone a gradual transition from designing installations, museum pieces and immersive theatre to connecting objects and computer games. For #SurfaceCreate, PAN are keeping things playful by creating a simple interface that controls percussive hammers over Bluetooth, transforming everyday objects into musical instruments.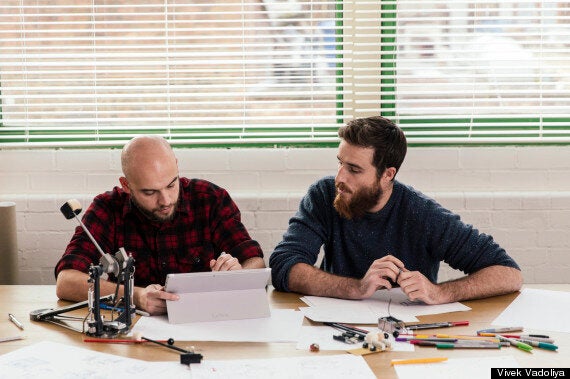 Subculture publishers Ditto Press, will be compiling swatches that detail the myriad print processes they use into a valuable business tool for their #SurfaceCreate project. These will be designed by long-time collaborator, the acclaimed illustrator Jiro Bevis and utilise the devices' heavy-weight digital design applications to make a colourful, tangible, paper product.
Multi-award winning, design filmmakers and product designers, Studio Swine, will be creating the "ultimate high-heeled shoe" from lightweight, but exceptionally strong, aluminium foam – a material composed of 90% air and 10% metal. Swine are a nomadic design studio, often travelling the world in search of vernacular design based on local materials and needs. The Surface Pro 3 will provide the studio with full-PC capabilities and the ability to run programs like Adobe Photoshop® and Microsoft Office in a much more portable package.. Allowing them to keep their business booming not only during the #SurfaceCreate project, but whilst out on their future design adventures.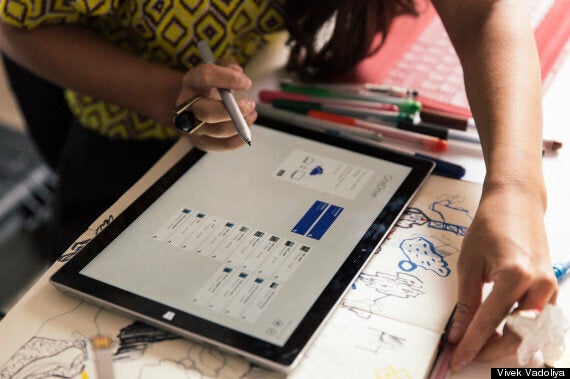 The three studios will all benefit from the Surface Pro 3's ability to run powerful creative programs like Autodesk® AutoCAD® and the Adobe® Creative Cloud®, perfect for creating items such as PAN's musical interface. The Surface's Pen is highly responsive, letting you write, draw and sketch on a pressure-sensitive display while innovative Palm Block technology allows you to rest your hand comfortably on the screen without leaving unwanted marks, meaning illustrators such as Jiro Bevis can comfortably draw straight on to the tablet. The tablet is also a lightweight office so any space at all can now become a fully equipped, digital workspace.
Follow these creatives on their journey of ideation, creation, and execution - celebrating both the process and the final project output. The #SurfaceCreate hub will be home to editorial, film and photographic content as well as how-to-guides from the creatives themselves.
Internet Connection required. Apps from Windows Store. Type Cover 3, Microsoft Office, Adobe Photoshop apps, Autodesk and AutoCAD programmes sold separately. Adobe and Photoshop are registered trademarks of Adobe Systems Incorporated.