You may have noticed that the high street is stacked with oversized, super luxe fur coats right now.
That's because the Autumn/Winter 2014 catwalks coveted this variety of outerwear in a big way, making the fur throw-on your power piece this season. And, it's definitely ok to fake it - we're all about the faux fur.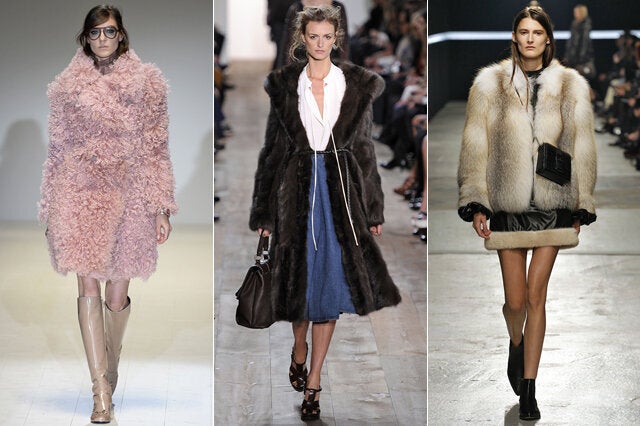 Now for some, the thought of spending hard earned cash on a coat that makes you look like one of Tallulah's Troupe from Bugsy Malone is just not going to happen.
However, before you shrug off this trend, take a flick through this edit of new season styles and try denying they're not the cosiest looking coats you've ever seen.
If you're lacking the confidence to invest in something ombre, bright in colour or full-length (we LOVE the camouflage style patchwork coat from Topshop, £95) then go for classic black or navy.
Wear with jeans and mannish brogues to play down the look or brave going bare legs and wears yours over a 1960s-style mini dress.
One of our new favourite online destinations for swooning at all things faux fur is Shrimps.co.uk.
London-based designer Hannah Weiland knows how to tug at our fashion heartstrings and be warned - if you're on the hunt for a fabulous faux fix, you will want the coats, the collars and the clutch bags.