The small Missouri town where an unarmed black teenager was shot dead burned amid violent protests after it was announced the officer who shot him would not face prosecution.
Flames engulfed stores and cars in Ferguson early on Tuesday morning and gunfire reportedly kept firefighters at bay.
Protesters smashed windows out of police cars and buildings, several of which were later looted and set ablaze, and officers lobbed tear gas from inside armored vehicles to disperse crowds in scenes reminiscent of the early days of unrest that followed the August 9 shooting.
The violence came after a Grand Jury announced Darren Wilson, who is white, would not face prosecution for shooting unarmed 18-year-old Michael Brown. The violence came despite pleas for peace from Brown's family and others.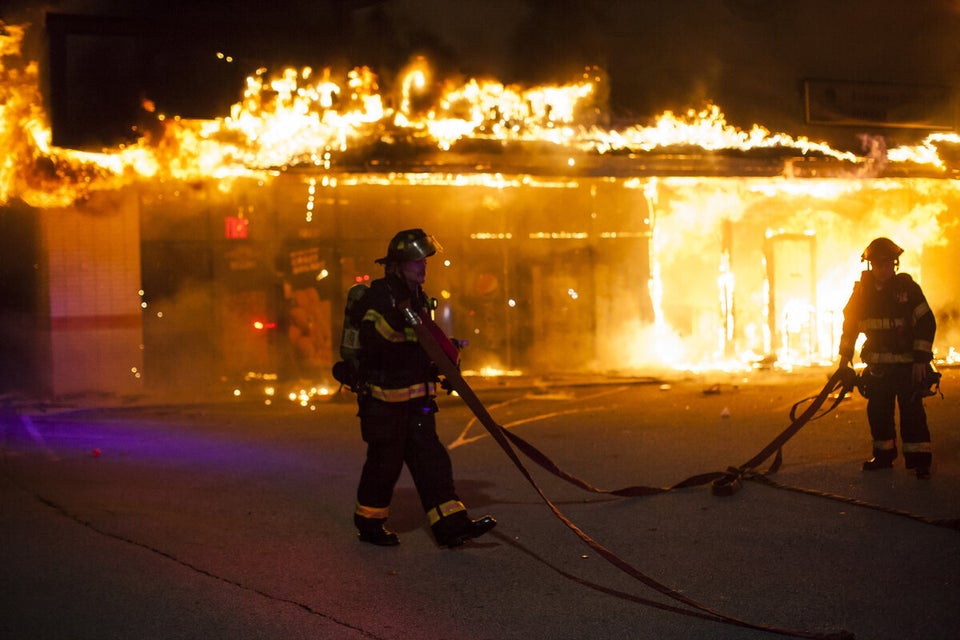 Ferguson Erupts
A storage facility, two auto parts stores, a beauty supply store and pizza shop were just some of the businesses that burned.
Smashed window glass littered the sidewalks around many other businesses, from locally owned shops to a McDonalds along the main drag. The Ferguson Market — where surveillance video had recorded Brown stealing cigars minutes before he was killed — was ransacked.
Story continues beneath slideshow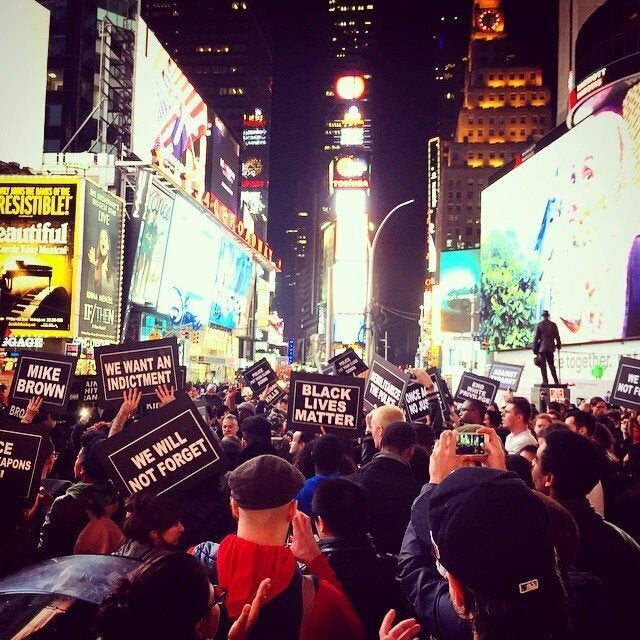 Ferguson Protests Around the Country
Huffington Post reporters have been at the scene, filming the devastation.
A CNN reporter was struck by a rock as she reported from the scene.
One resident threatened "war" with the police.
Related