The reality TV star has shot not one, but three, covers for the new issue, which focuses on self belief.
One shot sees her posing in a fringed stripy crop top and teeny satin hot pants looking ready to dive into a cupcake, with icing on her finger. And, yes, she looks amazing.
Another pic shows Kim looking a little more edgy businesslike, donning a black bandage skirt, white bodysuit and leather jacket with her hair in a chic updo.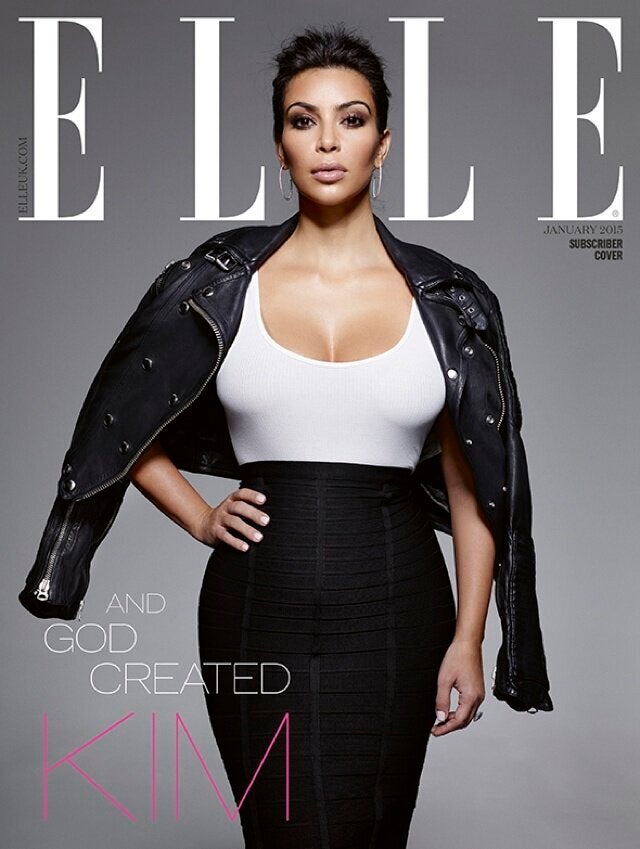 Last, and by no means, least, we see Kim wearing a sexy white shirt over the aforementioned hot pants, with a funky wide waist belt over the top.
Her hair is down and flowing, and make up is beautiful and bronzed, with a nude lip.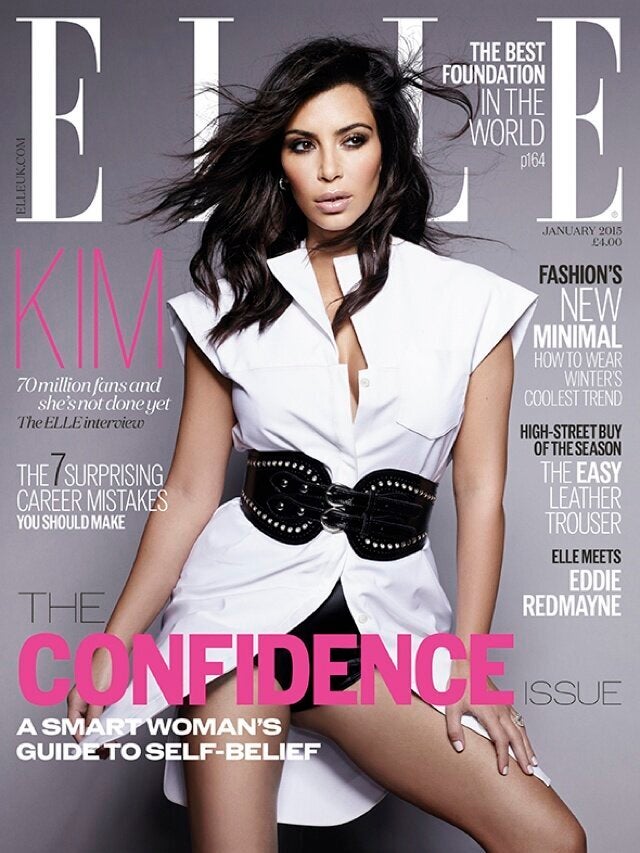 Explaining why Kim was the perfect cover star for the Confidence Issue, Elle says: "In an issue dedicated to self-belief, Kim is a poster-girl for what can be achieved when you have it: She has built a staggeringly influential business empire; she makes £2,000 an hour; she gets 20 new social media followers a minute; her new app made £27m in the first three months.
"She has also, through her unerring self-belief, redefined our perception of body beautiful."
The magazine adds that Kim was not born confident, but rather has "had to work hard to achieve self-esteem, and the resilience to face her critics".
In the accompanying issue, Kim talks about her dad and how he shaped who she is today; she opens up about hubby Kanye, as well as the rising star of her half-sister Kendall.
Kim is wearing a mix of designers including Balmain, Louis Vuitton, Burberry and Balenciaga in the shoot, which was snapped by celebrated photographer Jean Baptiste Mondino. Hot.
See more pics of Kim's red carpet style moments here: