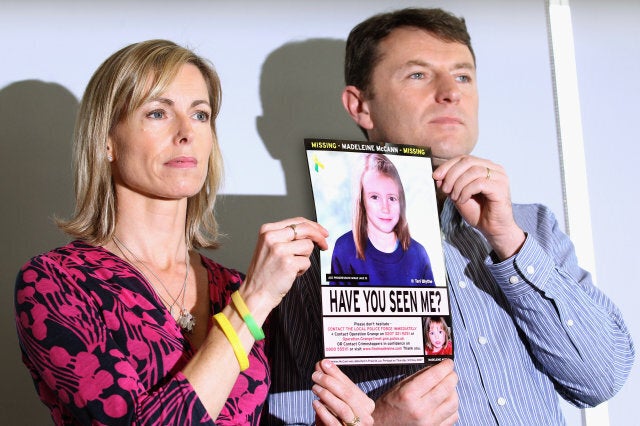 Sensational claims about the disappearance of Madeleine McCann have been revealed to a British newspaper.
The Mirror says a former handyman at the Portuguese resort where Madeleine vanished in 2007 found a letter which claimed the three-year-old's body had been dumped in a lake.
The employee of the Ocean Club in Praia da Luz told the newspaper that he found the letter in the doorway of apartment 5A, where Madeleine was kidnapped, on the first anniversary of her disappearance.
The man said he handed the note in to the police in May 2008.
He said it was headed, 'Madeleine Beth McCann', with a description below of how she had been dumped in the Barragem da Bravura reservoir, nine miles from the holiday resort.
The man, who has not been named, told the Mirror: "It was raining that night so it was soaking wet when I found it. It clearly said Madeleine's name at the top. It was written in Portuguese.
"Beneath it was a location for what it claimed was her final resting place.
"I spoke to the other staff about it and they said to hand it in to the Portuguese police. I gave it to them, but I have no idea what they did about it.
"It would be the perfect place to hide a body."
It is believed that although the surrounding woodland was initially looked at by detectives on the case, there has never been an underwater search of the reservoir.
A spokesman for Madeleine's parents, Kate and Gerry McCann, said they would 'welcome' any new searches of the area.
Clarence Mitchell said: "Kate and Gerry will be informed of what this witness is telling the Daily Mirror.
"We would welcome any new searches. But they cannot comment on any specific detail as that is entirely a matter for Operation Grange and the Portuguese authorities."
Kate, 46, and Gerry, 45, were at a tapas bar about 80 yards from their apartment when their daughter vanished.
A friend of the couple told the Mirror: "If an anonymous letter has come to light which suggests their daughter's body could be in a lake in a barren area not far from Praia da Luz then they know police will be thinking 'Was this area searched before and do we need to look at it again?'
"They would hope it has been acted on before but if there is new information it will surely be in police hands."