Samantha Cristoforetti, who is also Italy's first woman to go into space, joins Russian cosmonaut Elena Serova on the space station, where she will complete a five-month mission.
Cristoforetti, 37, has studied in Germany, France and Russia and is a captain in the Italian Air Force.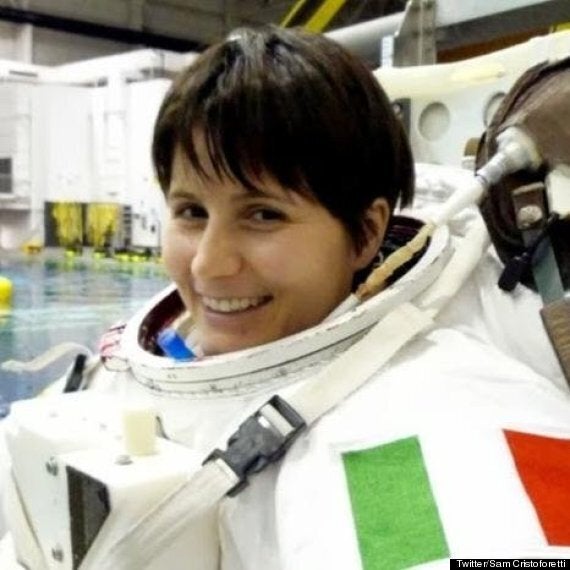 In 2009 she was chosen as one of only six people from 8,000 European applicants to join the European Space Agency (ESA) astronaut corps.
She speaks five languages and is learning Chinese in her spare time. The ESA website lists her other hobbies as "hiking, scuba diving, yoga, reading and travelling".
Cristoforetti has built herself a popular profile on social media, tweeting as @astro_samantha. She has 157,000 followers (and counting).
The name Futura was chosen for the mission after Cristoforetti called for ideas in her home country.
The astronaut also tweeted a link to the classic song The Final Countdown by Europe before she departed Earth.
On top of nearly 136,000 Twitter followers, Cristoforetti has 38,640 likes on her Facebook page, where she posts updates in Italian and English about the mission.
Yesterday she wrote "Just had what was probably my longest shower ever. Good Russian wisdom to leave plenty of time for it on the schedule!"
Cristoforetti and her crewmates Anton Shkaplerov and Terry Virts docked successfully on the space station in the early hours of this morning.
Related