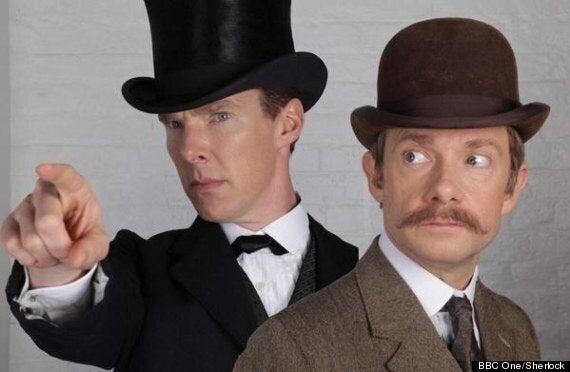 Benedict Cumberbatch fans rejoice, a picture from the Sherlock Christmas special has been released!
Although it won't be this Christmas. In June the stars said that due to their busy work schedules, we might have to wait until next Christmas for the installment, which is said to bridge series 3 and 4.
[SPOILER ALERT] Series 3 ended with a flood of images of antagonist Moriarty repeating "did you miss me?", long after he was thought to be dead.
The show's producer Sue Vertue shared the image along with another photo of a read-through script with the caption "This is what we've been doing today." Filming is set to begin in January, but it is unclear how long we'll have to wait for the special or for the fourth season.
Continuing the ambiguity, writer Mark Gatiss highlighted recently that even though the show would work in a festive period, it may not be a Christmas special. Either way, it won't be this year.
So strap yourselves in, 2015 could be an entire year of waiting, a Sherlock-less void of despair, knowing that it looks this good but having to wait a full 12 months to see it.
But doesn't Martin Freeman look amazing with that moustache?
Popular in the Community