Arsenal midfielder Jack Wilshere has tweeted a picture from his hospital bed after surgery on his ankle, which will keep him on the sidelines for around three months.
The England star limped off during Arsenal's defeat by Manchester United after he was tackled by defender Paddy McNair.
This is just the latest setback during the injury-blighted career of the talented midfielder, who has now spent nearly half his Arsenal tenure injured.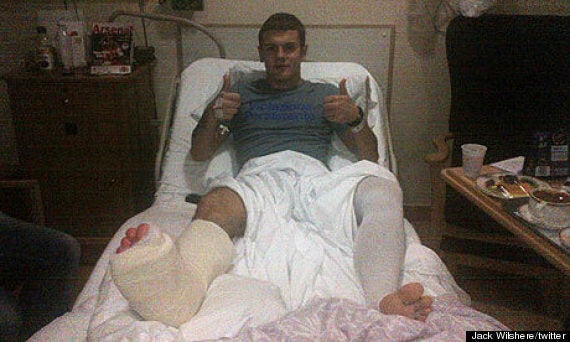 Jack Wilshere tweeted a picture of himself in hospital after previous surgery in 2011.
Wilshere has now been added to the long injury list of Arsenal players, with the latest to include Yaya Sanogo and Mikel Arteta, who both came off during Arsenal's 2-0 win over Borussia Dortmund on Wednesday evening.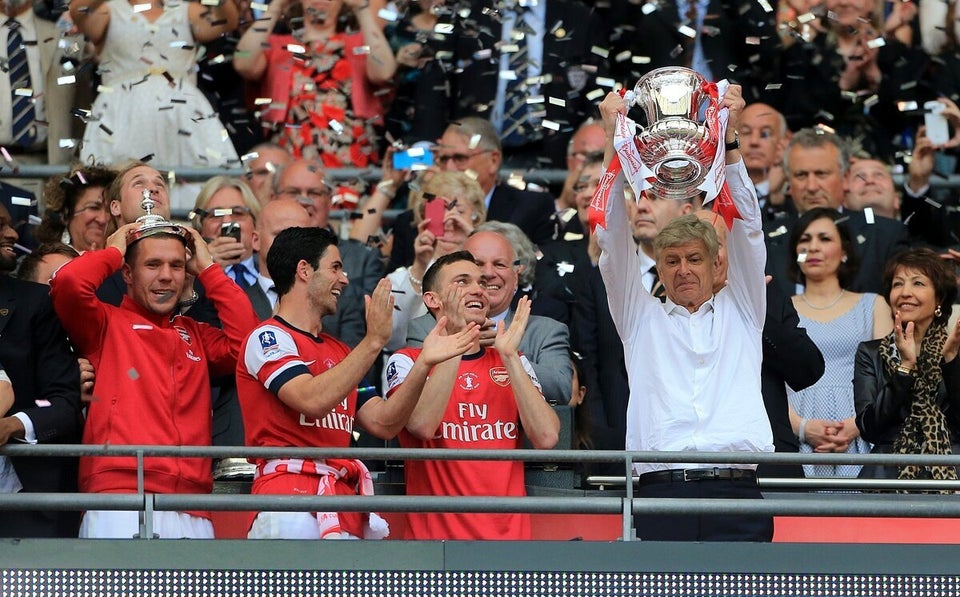 FA Cup final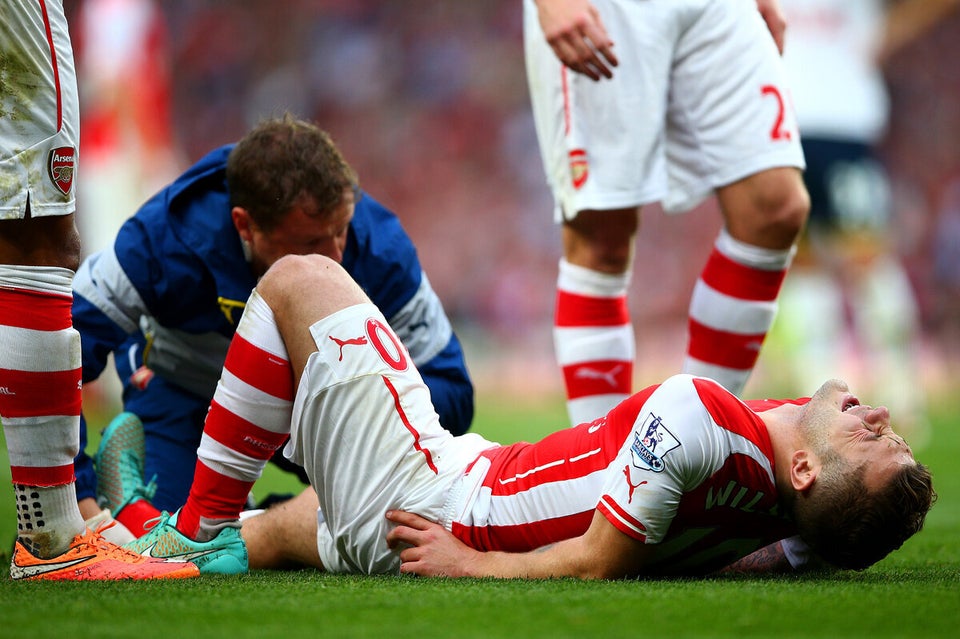 Jack Wilshere injured