Most female CEOs - rare breed that they are - are impressive, powerful and capable - all the attributes that you would expect from exceptional women that have most likely had to battle their way to the top in a male-dominated industry.
But a consequence of having to play by the men's rules is that to survive in such a world, you also need a tough exterior.
The unspoken rule since women entered the work force is that to compete with men you have to behave like one, and a powerful conversation is underway about how this is a poor way of working.
One woman who is part of the new blueprint for how female CEOs should work and conduct themselves is Anna Jones. The new-ish CEO for Hearst - which publishes the likes of Elle, Cosmopolitan and Red - is not just a female chief executive but she's also under 40.
When we meet in her Carnaby street offices, she is immaculate as you'd expect from a woman operating at her level. But with nuanced differences. She is powerful, but not intimidating; warm but no pushover; highly capable but not afraid to open up about herself. In fact if our age differences were wider than they are, this is the kind of boss I'd like to be when I grow up.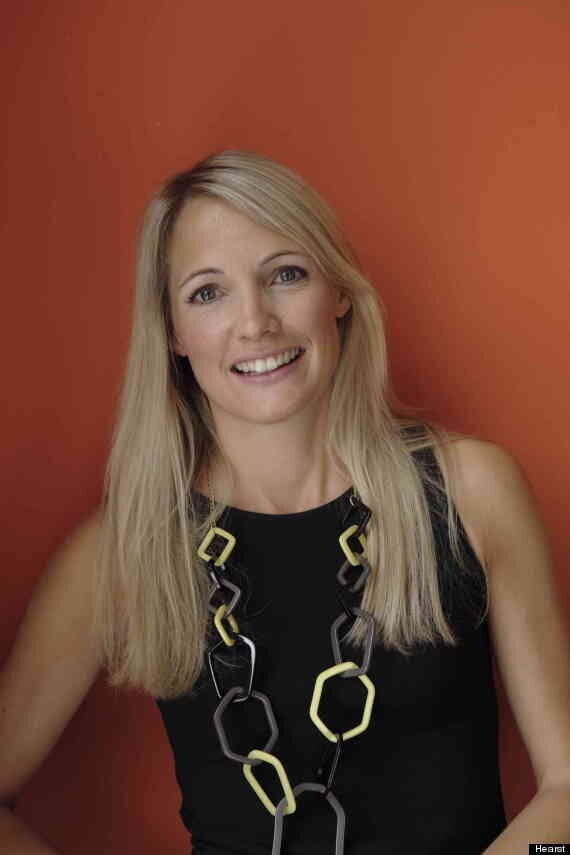 Jones isn't an embattled journalist - she actually has a background in PR and marketing.
She first learned the value of making your own money during her first Saturday job at the age of 13 working for a country outfitters in York. Later on, after working in PR and getting a taste for media, she earned her stripes while working in marketing at Hearst when she was drafted in to help turn around the ailing digital team.
We start talking about her big project of the year, Empowering Women. Although her initiative was initially described as 'legacy media', a term she isn't a fan of, it was a no brainer when she took the reins in April this year.
Jones says that some of the inspiration for the project stems from her own role as a female CEO.
"If people are saying it's unusual to have a female CEO and it's unusual to have that person under the age of 40, then clearly a conversation needs to be had around why that's even news and why people are interested in it."
The project aims to have big conversations around the issues that affect women and "shine a light on areas that women are shockingly under-represented". For Jones, it was about having an emotional connection and figuring out what tied all of her brands together.
"At Hearst we reach around a third of British women. I have the most amazing women, Lorraine Candy editor of Elle, Louise Court for Cosmo. And I think 'Wow, they have been talking to women for years in a language that appeals and matters to them'"
However isn't that challenging when you're working in a male environment? And how do you deal with men who are used to dealing primarily with other men and may not take your opinion as seriously?
Jones says she is lucky because there are a lot of women at Hearst and the men who work there completely understand how things work.
But externally, she does acknowledge that it's overwhelmingly male.
"I think you can either decide you want to be another bloke or you want to be yourself. I would always say be yourself. You get a role because you are a certain way, so if you suddenly change you won't be staying true to why you were hired for the job in the first place," she says.
"I think it can be quite challenging sometimes if you're with a group of older male chief execs and they are just not used to have you at the table. So perhaps the jokes are different and the banter is not what you're used to. So my advice would be: stick to who you are, don't get involved in that. I'm more interested in getting to know the person rather than the bravado."
When she's at an event, Jones prefers to have deeper conversations with two or three people than banter with the whole table. But that doesn't mean she's not networking effectively.
"I won't be cracking gags to everyone and some people are already really good at that. I want to find the common ground. For me that's usually via their children or talking about my own kids. Rather than fitting in with other people the onus is on you to set the tone."
As a CEO with two small children, the inevitable question comes up. How do you manage your relationship with your kids and still do a high-powered job?
Jones goes on to give some of the best advice I have heard for working mums feeling guilty about leaving their kids to go to the office.
"Our chairman's wife is an amazing woman and she gave me some good advice. She's always worked and she said: 'Never say (makes groaning noise) "Sorry darlings, Mummy has to go to work". Because they then think 'You'd rather go to something you hate than be with me?'' If you make it exciting and important they might be sad but will be okay with it."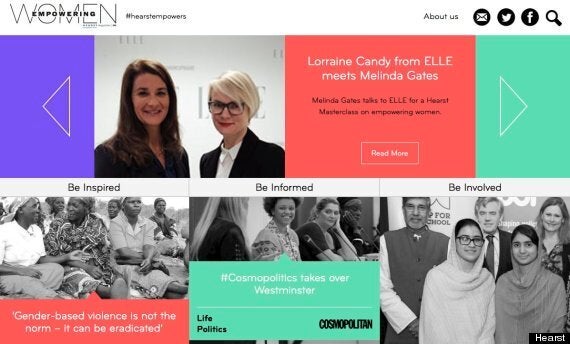 Jones' kids are into Peppa Pig in a major way, so she uses that as a reference to help them to understand her work commitments.
"If I have to go to New York or Brussels at the last minute, I say 'Right, so you know Miss Rabbit is always getting called at the last minute to sort things out? Mummy is like Miss Rabbit'. And they totally get it. That's quite important."
Her day starts early - around six, when she gets ready before anyone else to spend as much time as possible with her kids and husband. The latter is frequently referred to as 'amazing', a massive support with the children and has a dry sense of humour that a) makes her laugh and b) keeps her grounded.
Once in the office (she gets the tube like everyone else), she takes meetings and client lunches. If there isn't an event in the evening, she heads home at 5.30pm, hangs out with her children and then picks up work again after they go to sleep.
She is concerned that employees feel compelled to respond to emails she may have sent late because that's her working pattern, but she's overt about why she does that with them and that she doesn't expect a response outside working hours.
It's easy to tell that Jones is telling me the truth. Throughout our interview she is engaged and doesn't display the usual fidgety, distractedness that you get with a lot of CEOs who are always thinking about what they need to do next rather than fully concentrating on the present moment. And the impressive thing - she doesn't check her phone once, which has to be an interview first.
On her days off, she likes doing Pilates ("with an amazing woman who comes to my house"), spends time with her children and does date night with her husband.
As for the future, she says that if you have too much of a plan working in media, you may end up disappointed. "When I worked in my 20s we didn't have Facebook. In 10 years from now the landscape will have radically changed again."
For now, Jones has the task of steering Hearst through a time where magazines are being picked off like flies. As I write this, Future publishing has had to axe 400 jobs. At Hearst, Company magazine went online only, as did Zest. The recession may be over but it is still lean times.
Dspite this, Jones remains confident.
"I've got a very positive outloo," she says. "People who have worked with me in the past say I'm a fixer. There's always a way round a problem. I think people get trapped in what they can't do, and I don't get easily stumped."
Jones is just what Hearst needs, in that case. "If there's one thing I'd like to be known for," she says, "it's optimism."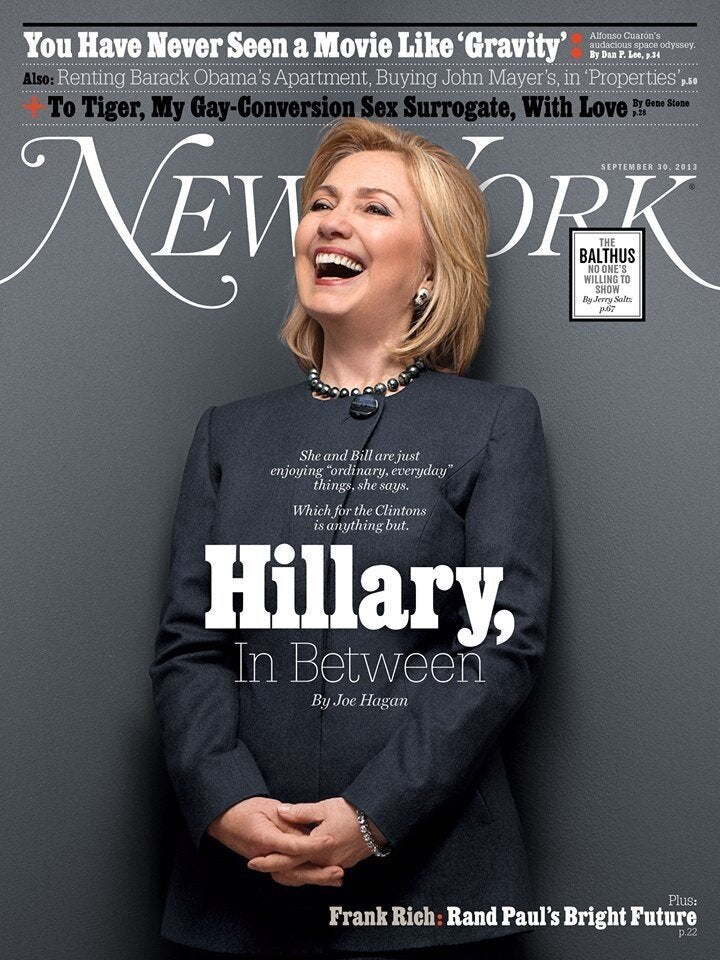 Magazine Covers Of Powerful Women