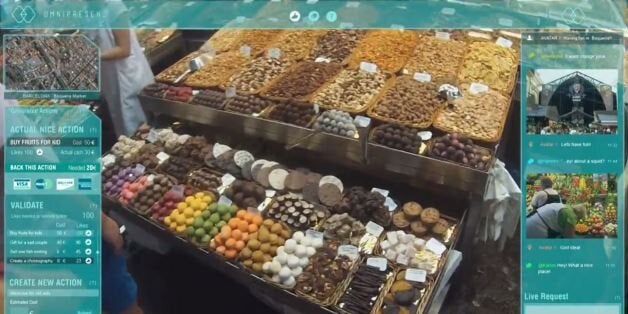 Omnipresenz is a new company trying to crowdfund for a terrifying "game" in which users control an avatar - AKA a real person - from the comfort of their computer.
The team claims their service is "intended to be used as a charity system aiming to encourage a better sense of trust in charity processes". Your human surrogate will do whatever you say, providing "your requests are under the law, and not intended to do damage to the avatar or another".
Just wait until 4chan gets ahold of this...
Despite the rules, it remains true that the internet is full of people who will happily find a new and creative way to to be... odd.
Omnipresenz does require users to pay for each "action" their avatar completes, which could put some people off (and ward away spam).
Regardless of the price, with a tool such as this it's important to tread lightly so we don't end up living in a sci-fi dystopia full of avatars trolling each other for (literal?) kicks.