The TV chef and his missus, whilst not exactly looking like dead ringers for the Beckhams (only in their wildest), certainly appear to have taken a style pointer or ten from the couple.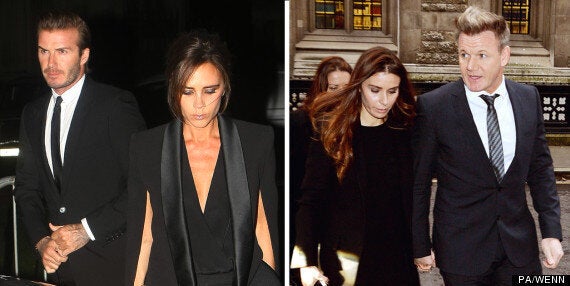 David and Victoria Beckham (left, we think) and Gordon and Tana Ramsay
From Gordon's designer fitted suit and errrm, designer fitted hair, to Tana's WAG-tastic flowing, lustrous locks and SBS (simple but stylish) outfit in VB's favourite colour, the pair's transformation into clones of their mates is pretty much complete.
Well, they do say imitation is the sincerest form of flattery.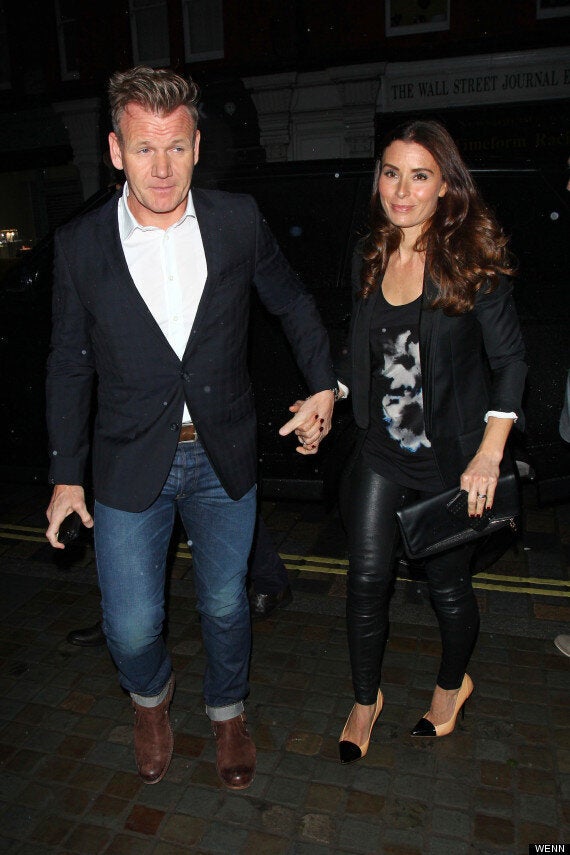 The two couples and their families have been inseparable after Gordon did the catering for the Beckhams' pre-World Cup party in 2006.
Ever since, Gordon and Tana have slowly but surely been morphing into their stylish mates, with Tana even being spotted in the same outfit as Victoria on more than one occasion (one of VB's own designs, natch).
When will this copycat nonsense end? Well, put it this way, when Gordon steps out in public wearing a baker boy cap, I'll be having a word.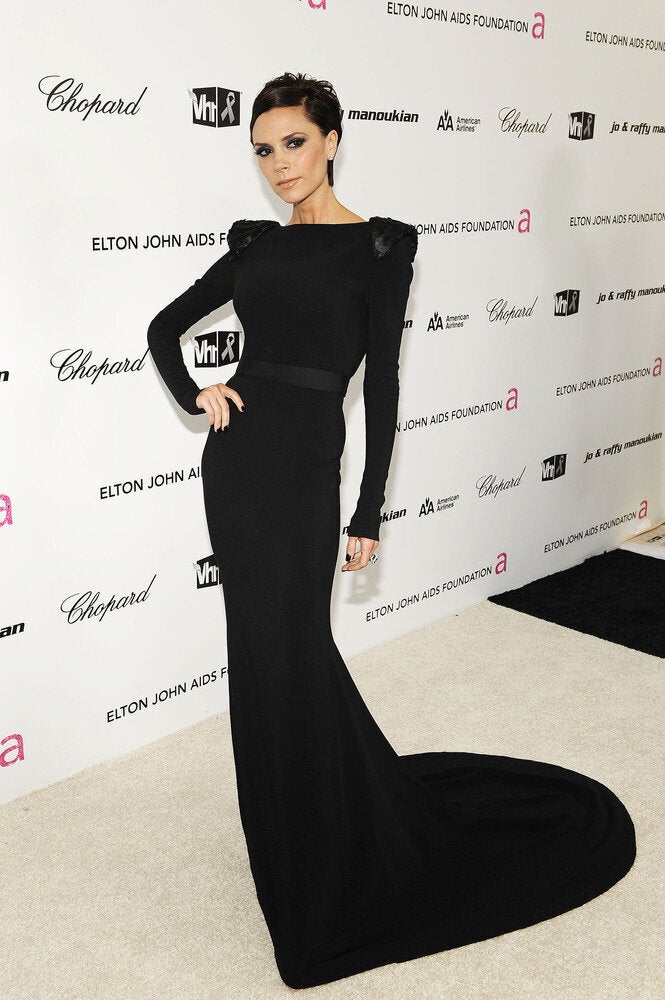 Victoria Beckham: 50 Shades Of Black