The 'I'm A Celebrity' campmates narrowly avoided a potentially fatal incident this week, when one of Australia's most lethal spiders was removed from camp.
MORE 'I'M A CELEBRITY':
Two funnel-web spiders, as well as poisonous snakes, have been removed from the area where the reality show is filmed, with one snake being removed from the drawbridge used by Ant and Dec minutes before they began filming.
Speaking to The Mirror, Bob McCarron, who long-time 'I'm A Celeb' fans may know as Dr. Bob, explained: "We have removed some Rough Scaled snakes, they are highly venomous and usually very aggressive.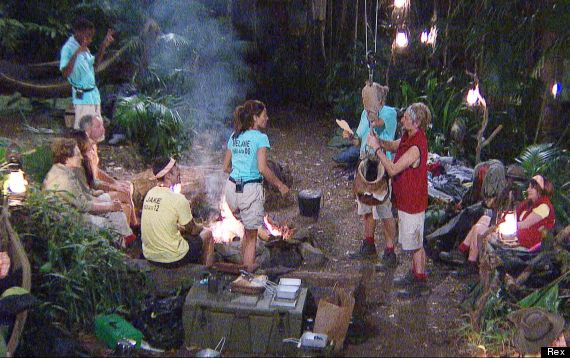 The 'I'm A Celeb' campmates
"One was found near the toilet in camp, one from the poolside, and one from the drawbridge where Ant and Dec walk into camp."
So far this series the contestants have been fairly lucky in avoiding close contact with the Australian jungle's creepy-crawlies… or at least outside of their Bushtucker Trials that is.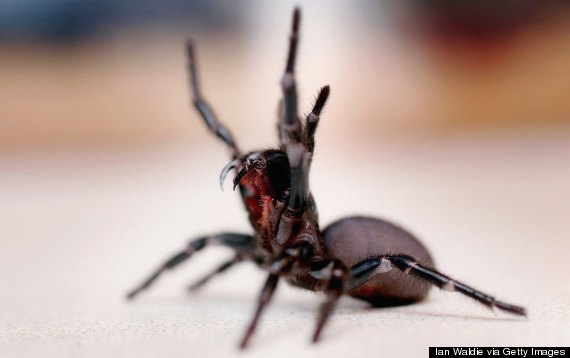 A funnel-web spider can kill with a single bite
A show insider later told the newspaper: "We are very lucky no one has been hurt. Bob and his team have done a great job, we don't want the celebs to be comfortable in there but we don't want anything serious to happen to them either. Their welfare is a priority."
It was reported shortly before the beginning of the series that an "explosion" of leeches may have been about to cause havoc for the celebrities, though in reality The Mirror claims that only one has been removed from camp so far.
And it sounds like it's not just the spiders and snakes that are causing a headache for producers, after it was reported that staff are on "red alert" over the severe weather conditions in the Australian outback, where there is currently a heatwave.
LIKE US ON FACEBOOK | FOLLOW US ON TWITTER