An enormous Lego man has washed up on a beach in Japan.
The 8-foot-tall, 100lb figure is dressed in blue trousers, a red shirt and has the message "no real than you are" on the front.
The model has the name "Ego Leonard" on the back.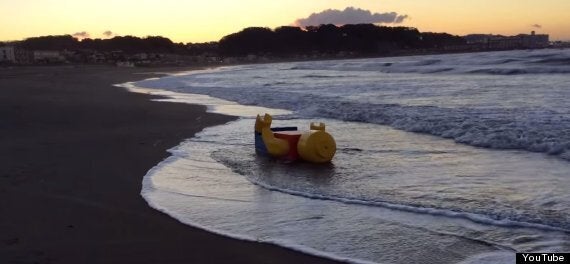 But the figure might not be as mysterious as it first appears. Similar figures with the exact same message have washed up at different locations for several years.
The first arrived on a beach near Zandvoort in the Netherlands in 2007. A second turned up on Brighton Beach in 2008, followed by one in Florida in 2011.
However it is still unclear exactly who is behind the works, or who Ego Leonard really is.
All we know for sure is that he has an enigmatically ungrammatical way with words... and a very good publicist.
Popular in the Community