A man in Iran has been sentenced to death for "insulting the prophet of Islam" on Facebook.
Arabi admitted posting the material but said that he wrote it "in poor psychological condition" according to the International Campaign for Human Rights In Iran.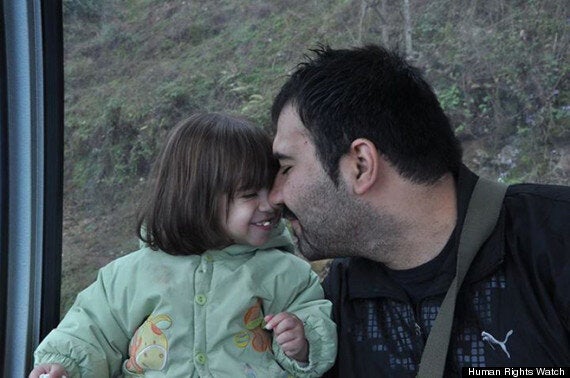 "It is simply shocking that anyone should face the gallows simply because of Internet postings that are deemed to be crude, offensive, or insulting,"said Eric Goldstein, deputy Middle East and North Africa director of the rights group.

"Iran should urgently revise its penal code to eliminate provisions that criminalise peaceful free expression, especially when they punish its exercise with death."
HRW added that the "sowing corruption on Earth" offence under Iranian law is broad enough to allow authorities to "prosecute, convict, and sentence political dissidents and others exercising their basic rights to freedom of speech, assembly, association, and religion".
Arabi was found guilty by Branch 75 of Tehran's Criminal Court, under Judge Khorasani.
Article 262 of the Islamic Penal Code says that insulting to Prophet carries a death sentence, but if the words were said in anger, as a quotation or by mistake the punishment is 'just' 74 lashes.
Arabi's supporters that this distinction applies, since the posts were written without thinking, and may have even been posted by other members of the pages in question.
Nastaran Naimi, Arabi's wife, has alleged that her husband was subjected to psychological torture and threatened him with further punishments if he did not confess.
Naimi said she has not been able to bring herself to tell her five-year-old daughter about her father's plight.
A Facebook page to protest the decision has been set up, and now has more than 2,400 likes, but so far Iran is holding firm with the sentence.
"But there has been a request for his case to be reviewed again."
Iran has a long recent history of cracking down hard on people it deems to have offended the state or Islam on social media. In May police arrested four men and three women for posting a video of themselves dancing to the song "Happy" on YouTube. That month eight Facebook users were sentenced to prison terms up to 21 years for posting messages insulting government officials.
Popular in the Community