Four cities in England have been announced as test sites for a new fleet of driverless cars.
Milton Keynes, Coventry, Bristol and Greenwich will all host projects to test how the technology might work in the future.
Greenwich and Bristol will play host to full schemes, while Coventry and Milton Keynes will 'split' a third project.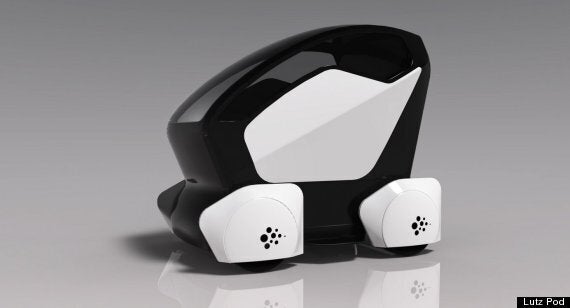 Above: The 'Lutz' Pod will be tested in Milton Keynes
Bristol's project, run by Venturer, will look into whether driverless cars can reduce traffic and improve road safety. The consortium behind it includes insurance groups, who want to also see how the public react to the idea and look into the insurance implications.
Milton Keynes and Coventry's project, UK Autodrive, which includes companies like Ford, Jaguar Land Rover and Arup. It will test self-driving cars on roads and pods in pedestrianised streets. Their aim is to "build up to a point where all road users, as well as legislators, the police and insurance companies, are confident about how driverless pods and fully and partially autonomous cars can operate safely"
Greenwich's project is Gateway, led by the Transport Research Laboratory consultancy along with the AA and RAC. It will test automated shuttles, valet parking and a self-driving car simulator.
The tests will begin on 1 January and last for up to three years.
The projects form part of a larger response to the budding technology, though a full roll-out of the idea is thought to be at least a decade away.