Kate Middleton and Prince William will fly to New York City on 7 December as part of their three-day tour of the Big Apple. The itinerary is all wining, dining and schmoozing with the odd official conference and on Monday night it's thought the royal couple will meet Beyoncé and Jay Z.

Kate and Wills together with Mr and Mrs Carter? This is TOO MUCH.




The rendezvous is due to take place at Brooklyn's Barclays Centre where the royals will launch a collaboration between the National Basketball Association (NBA) and William's foundation, United for Wildlife, which supports conservation in Africa.

MORE: ​Want to dine with the Duke and Duchess of Cambridge? That'll be £64,000

This, for obvious reasons, is a huge deal. If we were Kate, we'd definitely be brushing up on our '7/11' routine so that we could be like "Hey Beyonce, I know you care".

The big question is, who's more excited to see who?

Bey is the ultimate woman when it comes chart-topping tracks and flawless street style but then, the duchess is all glossy tresses, dress coats and all-round enchantment. Then there's the fact that she's produced an heir to the British throne, and has a second on the way.

MORE: Kate Middleton having a girl? Pippa 'throws her pink-themed baby shower'

It's a tricky one. But this isn't about competition, this is about two women coming together for the first time and becoming BEST friends. Please let this happen.

Will they bow, courtesy, hug OR will the four of them do Jay Z's signature Roc diamond hand gesture? We want to know every single detail.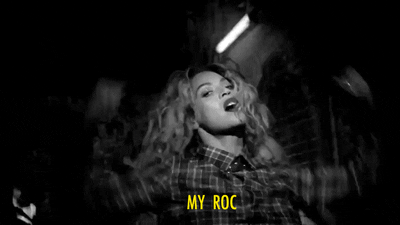 WATCH: Catch up on all the latest from the royals right here.