Like her on-screen Downton Abbey alter-ego Lady Mary, Michelle Dockery is the epitome of grace, elegance and sophistication.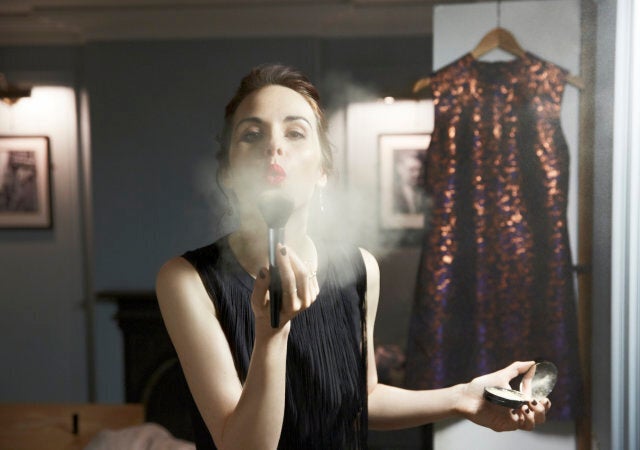 Her acting chops have us glued to the telly every Sunday and her red carpet style choices have us taking notes on how to do chic, effortless and contemporary for any occasion. So of course we're stealing her style tips when it comes to Christmas party-ready dressing and winter layering.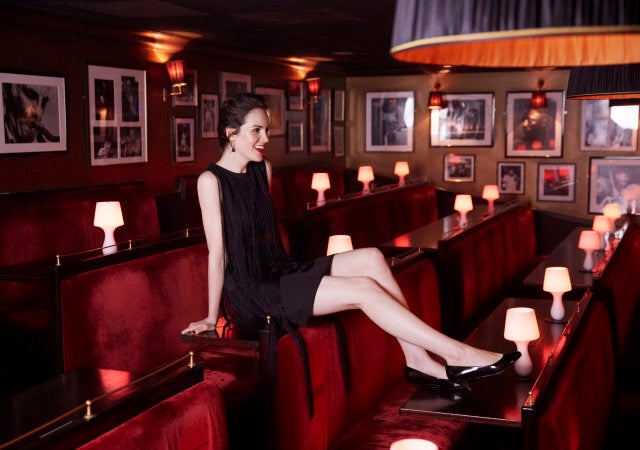 I enjoy dressing up much more than I used to. I think I went through a phase when I thought that only a certain style suited me. But I learnt that as you get to know fashion a bit you can mix it up. I've always said my style is classic and simple, but lately, I have started to play around a lot more with colour and style.
Dockery's elegant-meets-edgy style sensibility makes for a perfectly chic and easy-to-pull off winter uniform: a blue cocoon coat teamed with leather leggings and block-heel Chelsea boots, a retro black patent coat with faux fur collar layered over a simple knit jumper, a cropped beige wool jacket worn over a cashmere jumper with jeggings. The effect is effortless, cosy and sophisticated at once.
"​Certainly [Downton] influences me too: the costume-designers on the show, Anna Mary Scott Robbins, Caroline McCall and Suzanna Buxton, have influenced me on what shapes suit me and what styles to go for," Michelle told M&S Style and Living.
It comes as no surprise that Dockery is a woman of many talents, and is a triple threat actress, singer and dancer who used to spend hours in the living room dancing away in her tap shoes with her sisters, ruining the carpet (to their credit, her parents never complained).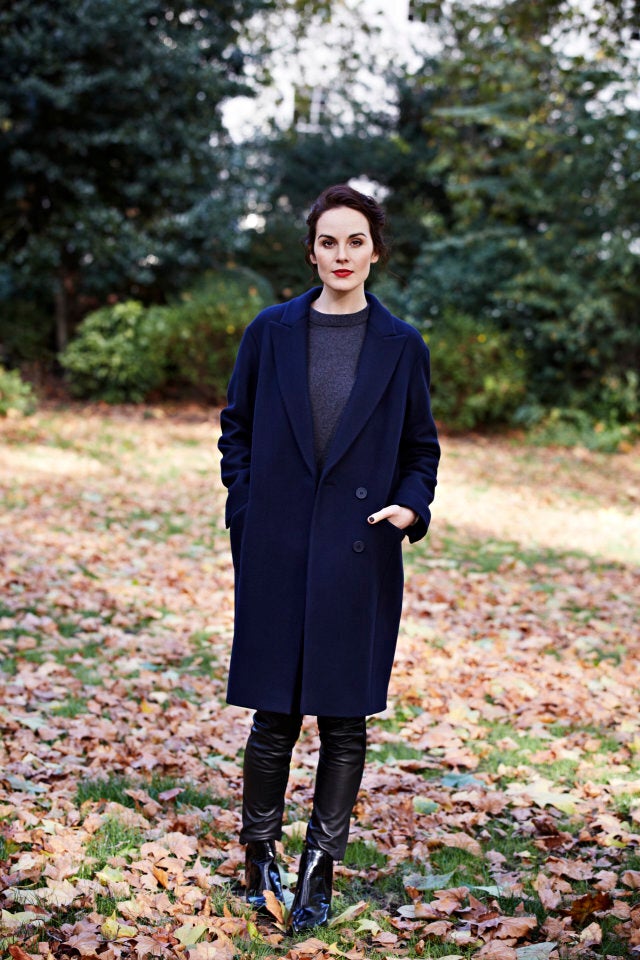 "My sisters and I went to a stage school, as my parents thought it would be a nice hobby and would encourage us to be more confident growing up... Dancing, singing and acting became my thing and I later realised that I couldn't imagine doing anything else."
Opening up about her passion for music, Dockery said she recently began creating her own music library, which has left her feeling nostalgic for her childhood singing along to Barbara Streisand songs on her nan's record player, or studying for her GCSE's with The Cranberries' "Dreams" playing in the background.
"My family bought me some old vinyl records for my 30th birthday, so I'm gradually building my own collection," Michelle told M&S Style and Living. "I've got some Joni Mitchell, Oasis and the Doors, old standards like Frank Sinatra and Nina Simone, and then what I listened to as a teen. At school, everyone was into Take That and even though I secretly liked them and had a massive crush on Mark Owen, I started getting into Pink Floyd and Led Zeppelin."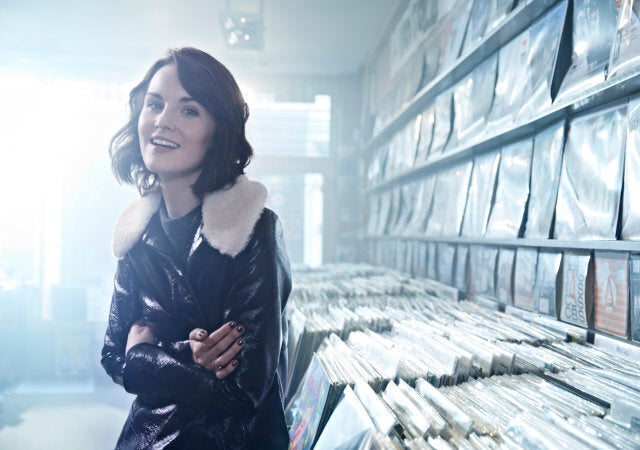 As for her own musical talents? They're there - she performed an impromptu rendition of "I Wish I Was a Single Girl Again" during the shoot - but she sees music as a sideline to her acting career.
I've always said that I'd love to play a singer, as I'm fascinated by musicians and their vulnerabilities. Acting is my comfort zone, but singing is very exposing. I feel very vulnerable when I sing.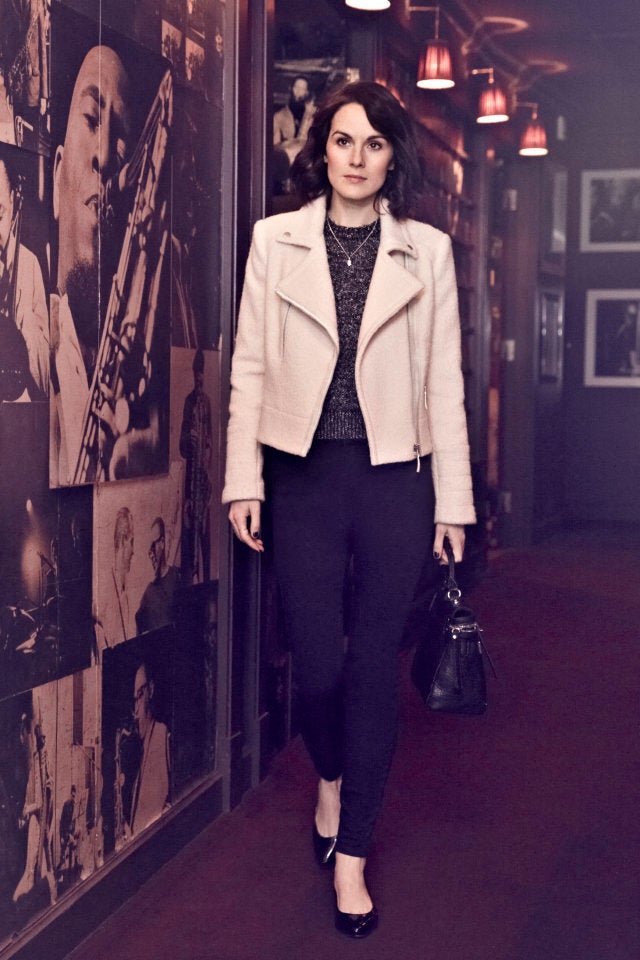 "When Sally Greene [owner of Ronnie Scott's] asked me to sing at the club for its 50th anniversary in 2009, I couldn't refuse, but I was so young and nervous that it overtook the excitement. It was the first time that I'd properly sung live at anything and I remember sitting in the green room beforehand and thinking that I could just run away, but the only way out was through the audience!" she recalled.
It's only a matter of time before her singing talents are put to use on the big or small screen, so the question remains: which singer's shoes would we like to see Dockery step into? Until then, we always have Lady Mary.